November - Dezember
26/12/16 Weihnachtsspaziergang bei strahlendem Wetter, was die Beardies zum Baden einlädt....der Teich war aber teil weise gefrohren ;-)
Christmas walk with lovely sunshine, which makes the Beardies go for a swim....only the pond was partly frozen ;-)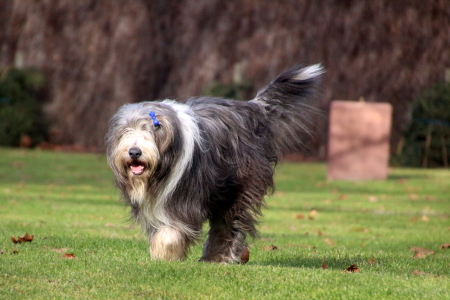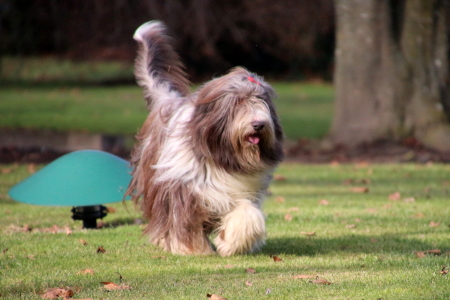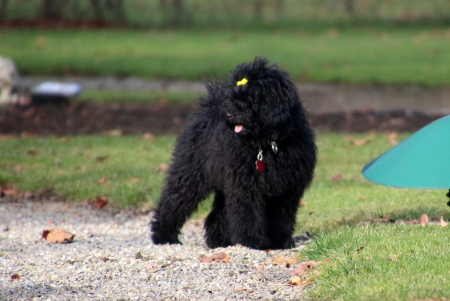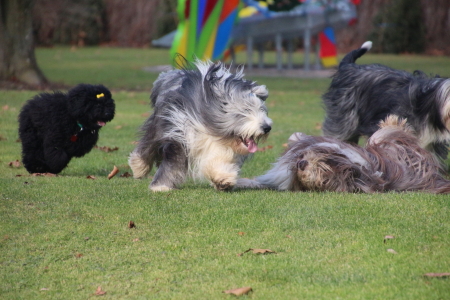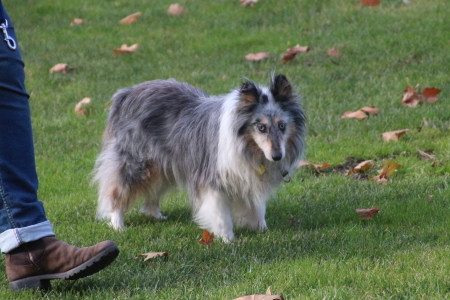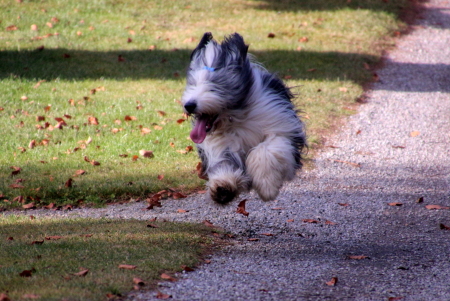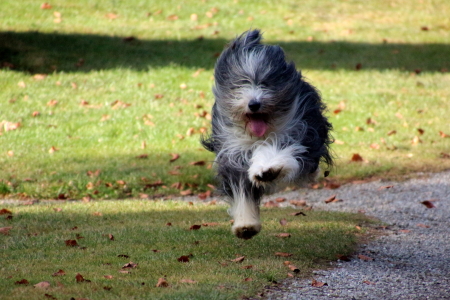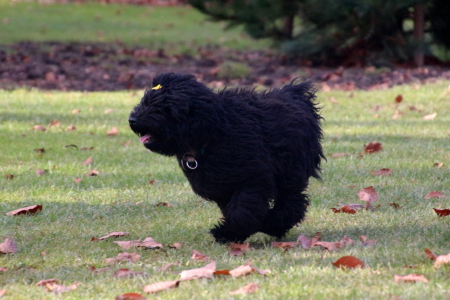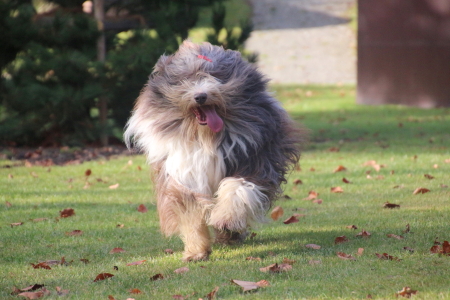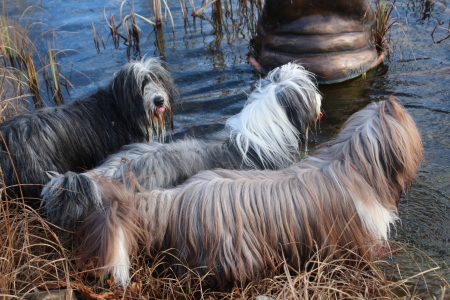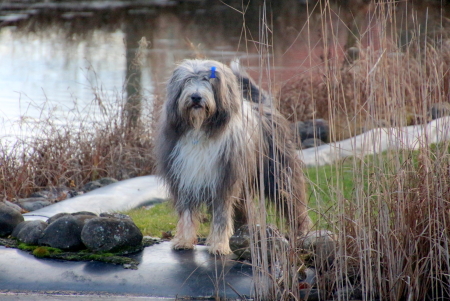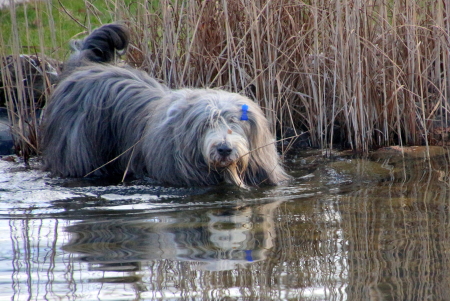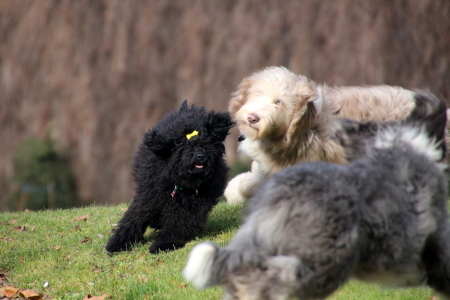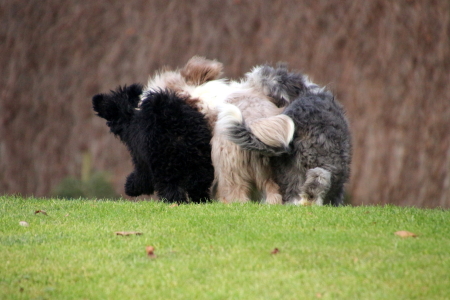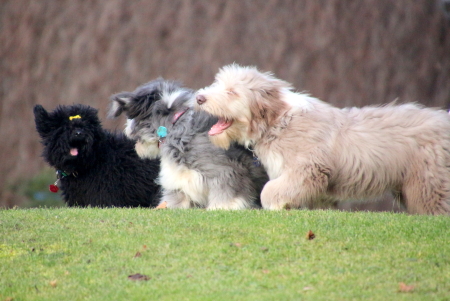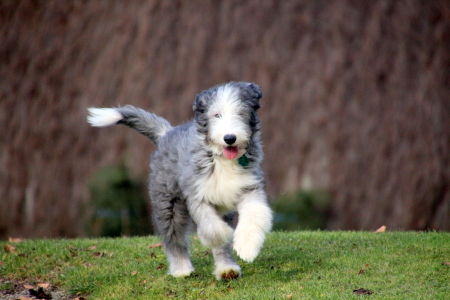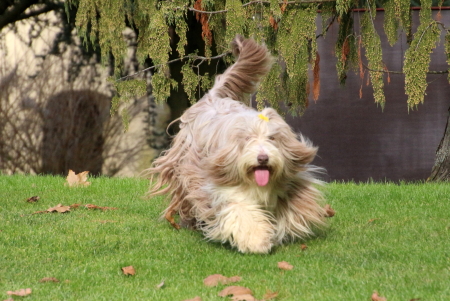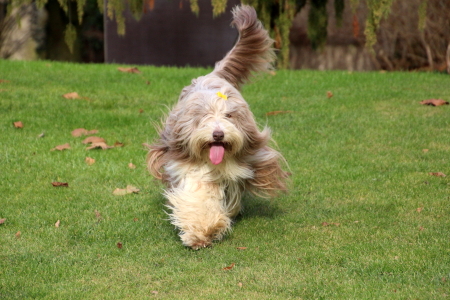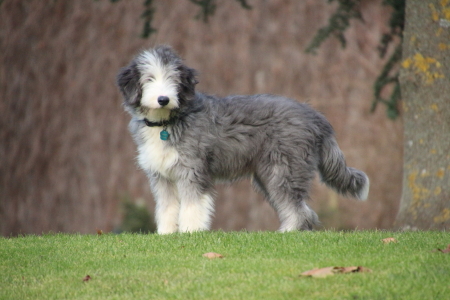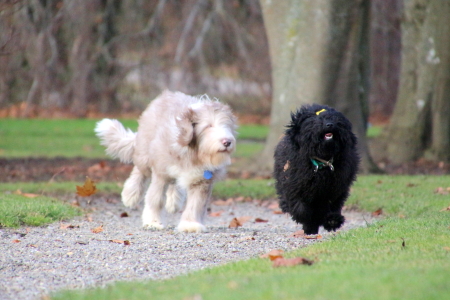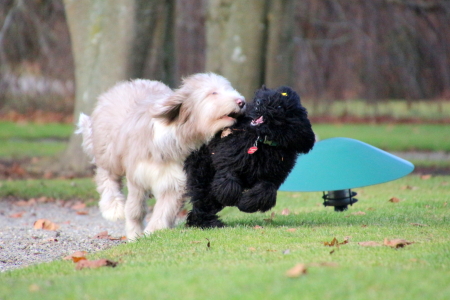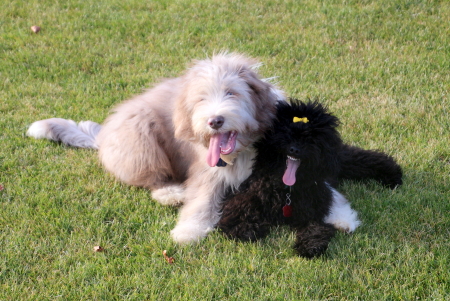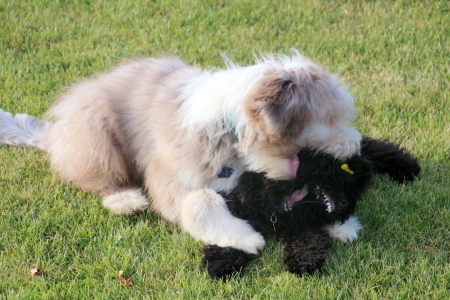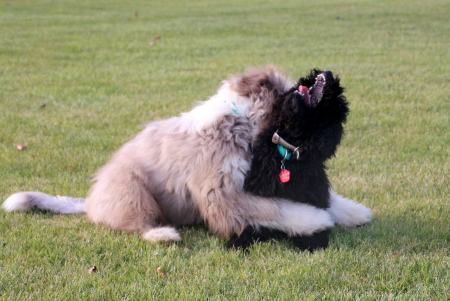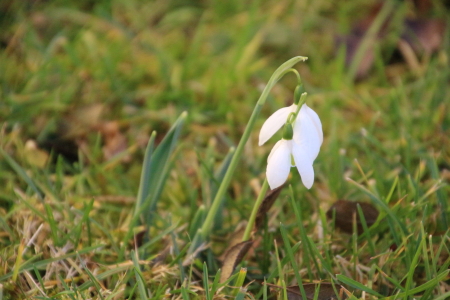 24/12/16
Frohe Weihnachte - Merry Christmas - Joyeux Noël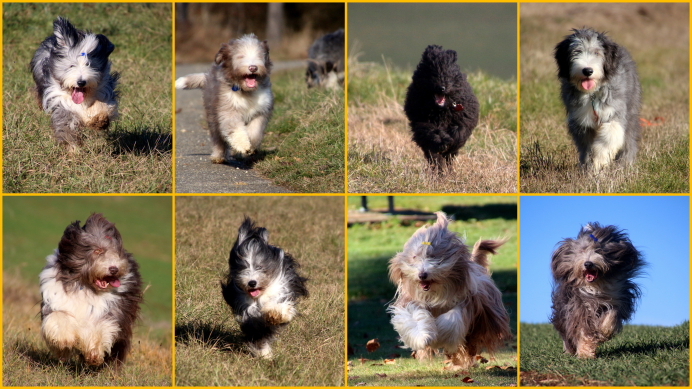 Antonietta mit
Louie, Fudge, Licorice, Blue
Chocolate, Toffee, Muffin, Phil
22/12/16 Bisher hat es der Dezember gut mit uns gemeint. Wir hatten SONNE, SONNE, SONNE und nur ab und zu etwas Nebel, der sich aber meist ganz schnell wieder verzogen hat. Natürlich hat mein Rasen gelitten oder man könnte sagen, die Beardies habend as Vertikutiern übernommen ;-) Mit der ganzen Erde, die ich täglich aus dem Haus beförder könnte ich mittlerweile ein neues Beet füllen. Aber es war SONNIG :-)
So far December did me a big favor! It Has been SUNNY, SUNNY, SUNNY with only the occasional foggy moments which were followed soon by some more sunshine. Well I don't have too much gras left in my garden and with all the soil I'm collecting daily I could by now fill a new flower bed. But it has been SUNNY :-)
Dec. 10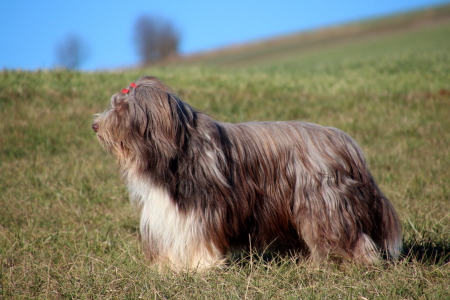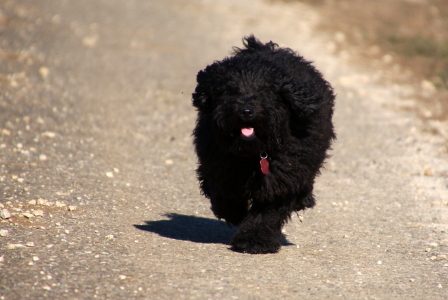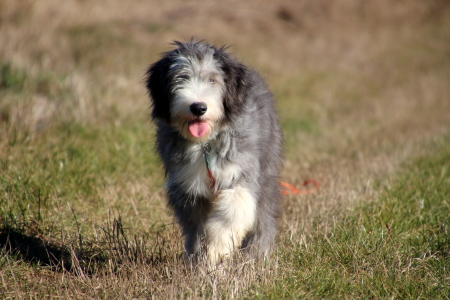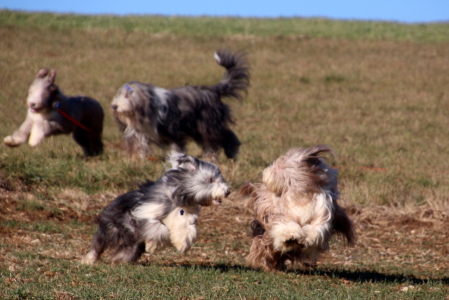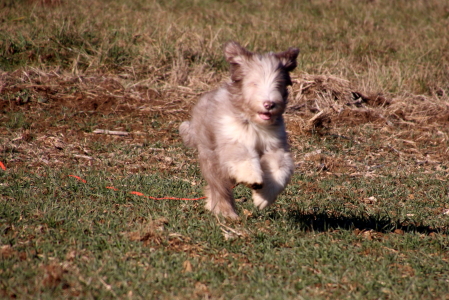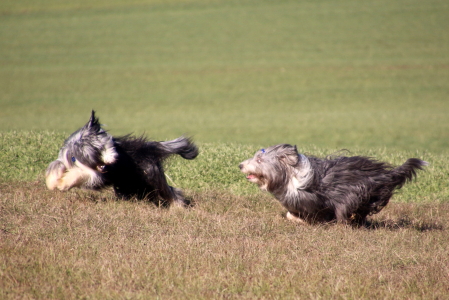 mehr/more
Dec. 22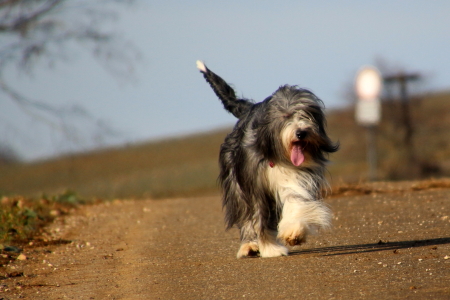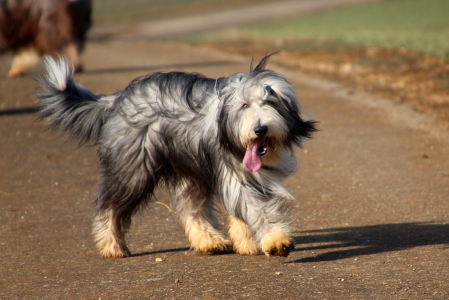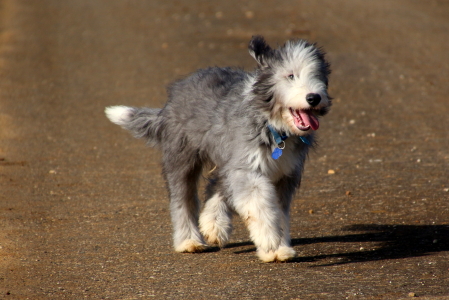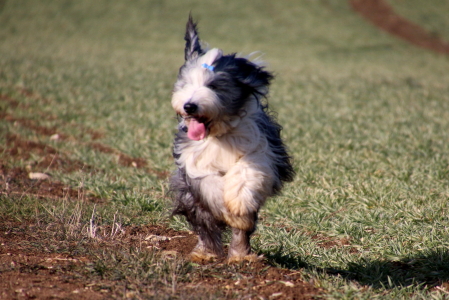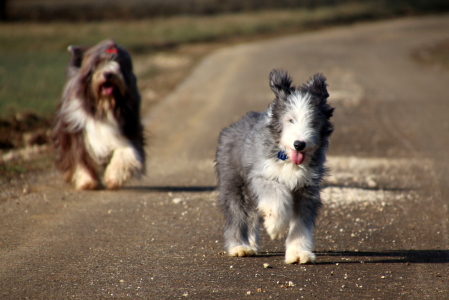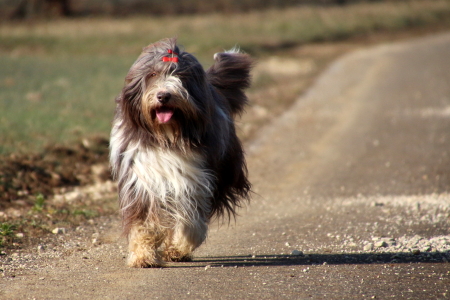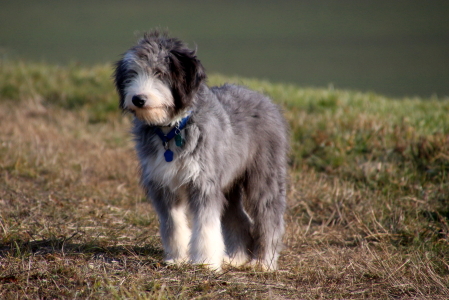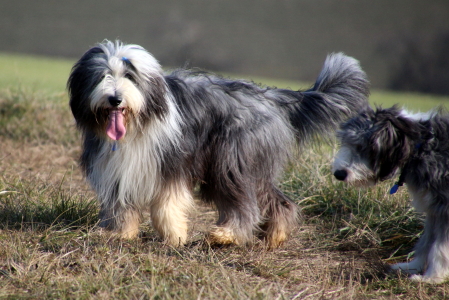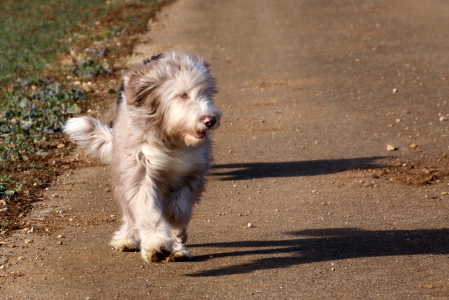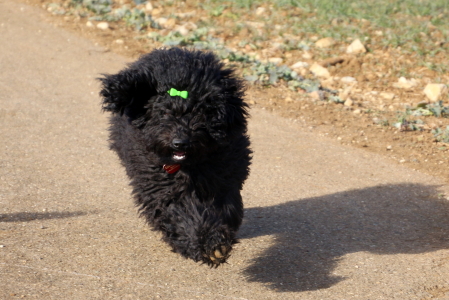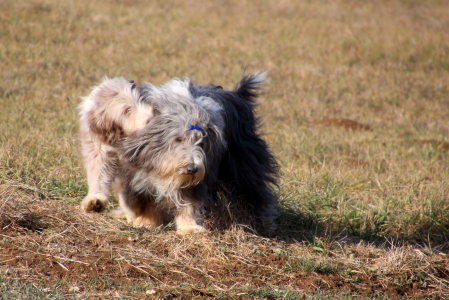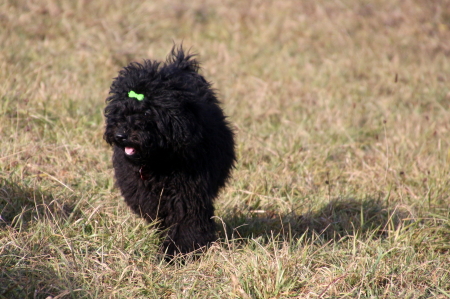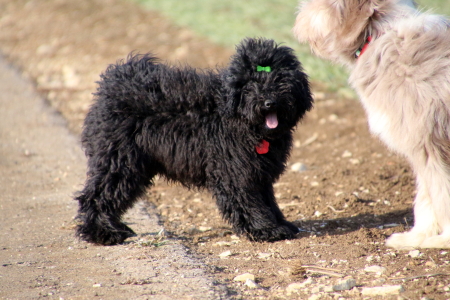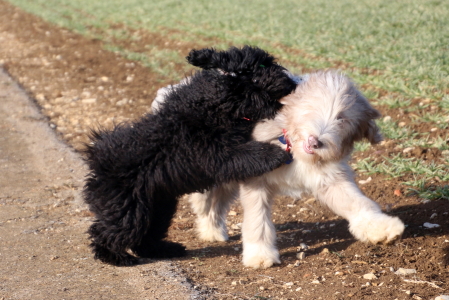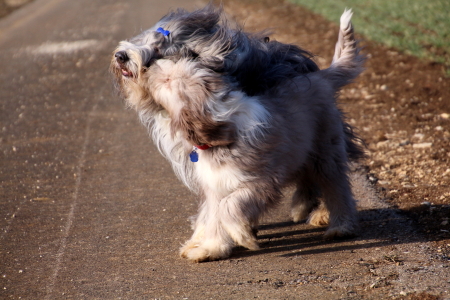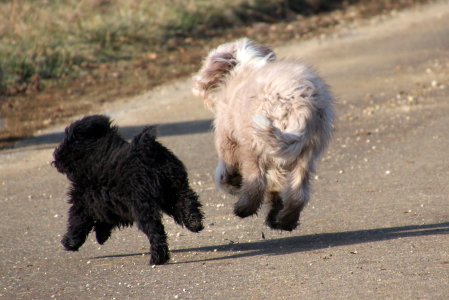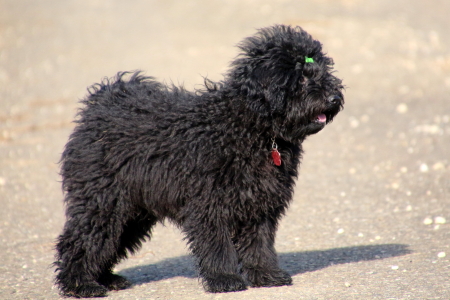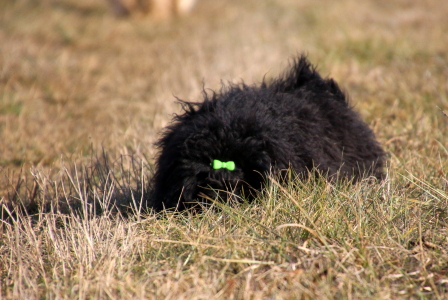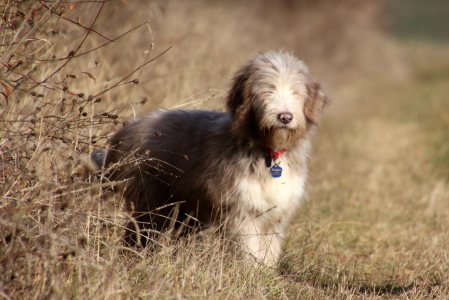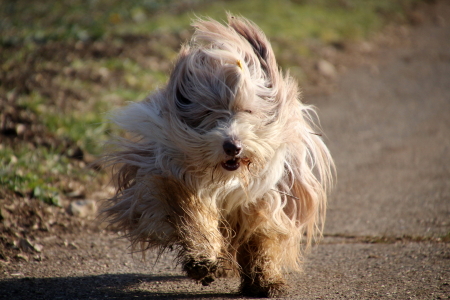 18/12/16
Blue hat sein Zuhause gefunden
Blue found his family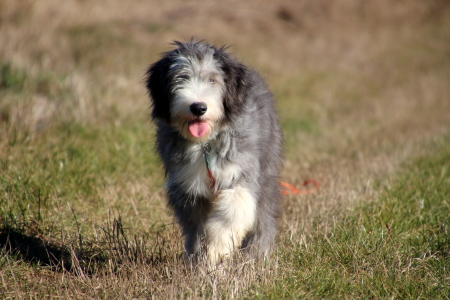 Und das Beste an der Sache, Blue wird nach einigen Jahren der Abwesenheit von Beardiehaaren im Hause Pera wieder dafür sorgen, dass es dort Beardiehaare gibt. Er wird nicht bei Baghira's Christel einziehen, sondern bei ihrem Sohn mit Familie in Schleswig-Holstein aber immer mal wieder in den Schwarzwald auf Urlaub kommen. Blue hat es super erwischt, zum Einen hat er zwei Jungs mit denen er toben kann und zum Anderen hat er eine Beardie erprobte Familie gefunden. Er wird in der ersten Januarwoche umziehen.
And the best part: Blue will bring back Beardie flair to the Pera family after years without a Beardie. He won't be movingin with Baghira's Christel but with her son and his family but will come back to the Black Forest for vacations. He found a great family as he will be liveing with two boys and in a Beardie-proof family. He will be moving first week in January.
04/12/16 Wir waren nochmals auf Tour und haben die CAC In Berlin besucht. Chocci durfte in der Veteranenklasse starten (Platz 1, Bester Veteran); Fudge in der Jüngstenklasse (vv1, Bester Jüngster); Louie in der Jugendklasse (V1, Bester JH) und Muffin in der Championklasse (V2) sowie Chocolate und Muffin in der Paarklasse, beste Paarklasse der Schau.
Es war für Fudge die erste Ausstellung und er hat es super gemacht: ganz wie seine Eltern läuft er mit wedelndem Schweif durch den Ring und ist durch nichts zu beeindrucken, egal was auf ihn dort zukommt. Louie hat zum ersten Mal seit er bei uns eingezogen ist seine Züchterin Malgorzata wieder gesehen :-) Licorice war auch dabei und hat viele neue Freunde gefunden. Es war ein richtig gemütliches und schönes Wochenende mit neuen und alten Freunden.
Once more we were on tour and went to Berlin to their Clubs show. I showed Chocolatei n Veteran Class (1st, Best Veteran in Breed); Fudge in Puppy Class (very promising 1, best Puppy in Breed); Louie in Junior Class (Ex1, Best Junior in Breed), Muffin in Championclass (Ex2) and Chocolate with Muffin in Brac Class, best Brace of the show.
It was the first show for Fudge who did lovely, just like his parents he moves witha wagging tail and isn't the least impressed by what crosses his path in the ring. For the first time since moving in with us Louie had a chance to see his breeder Malgorzata again :-) Licorice did come along as well and met lots of new friends. Once more it was a lovely, relaxed weekend with friends old and new.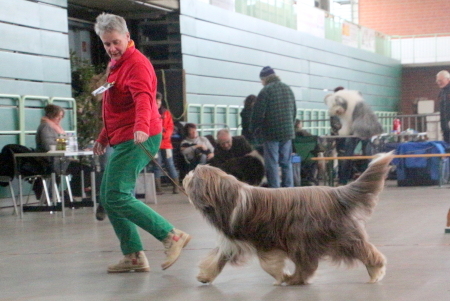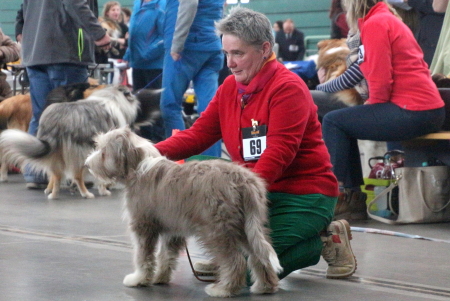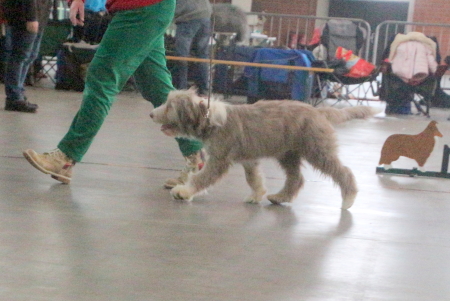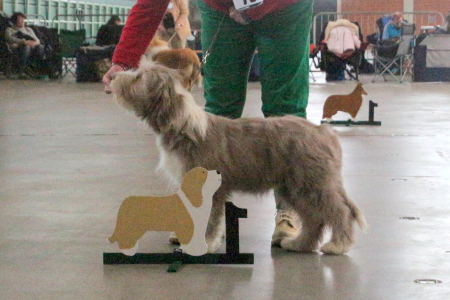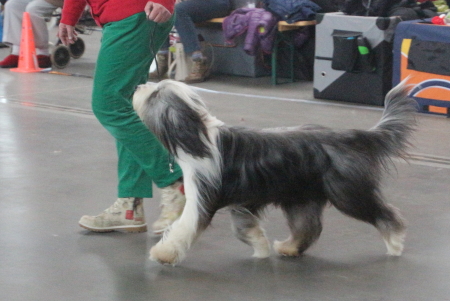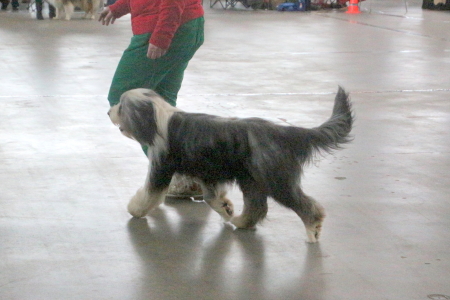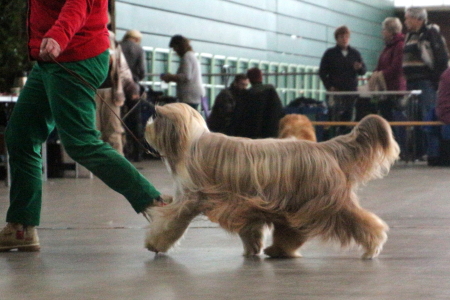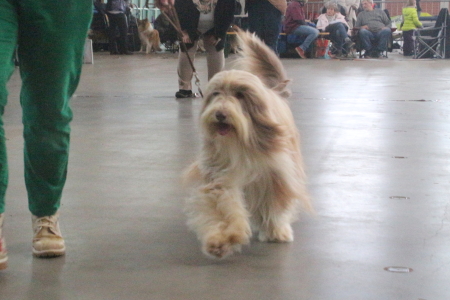 01/12/16

Bradiba's Amazing Bluebell "Blue" 4,5 Mon sucht noch seine Familie
Bradiba's Amazing Bluebell "Blue", 4,5 mo, still looking for his family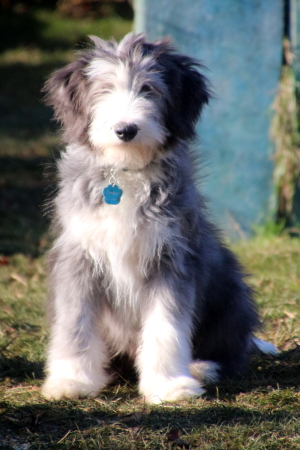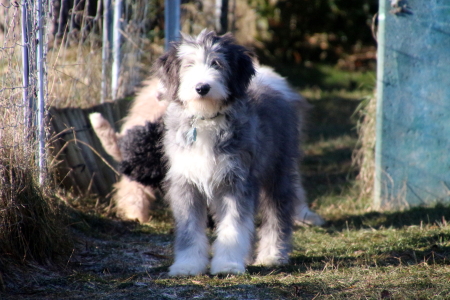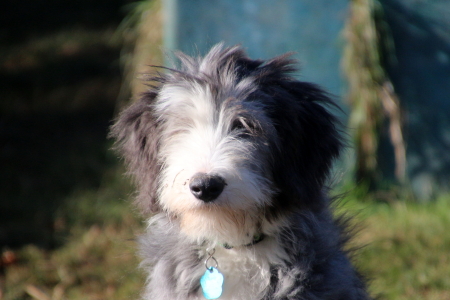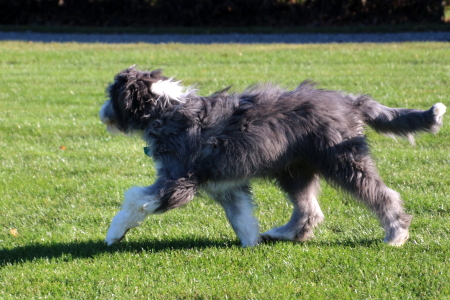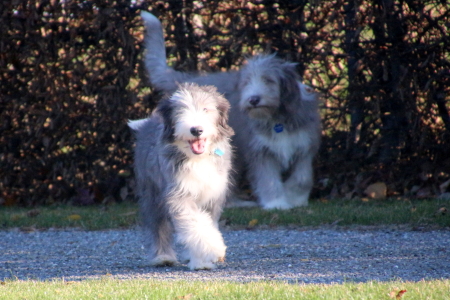 Blue ist ein schmusiger, offener, interessierter, frecher kleiner Beardie, der jedoch als Zweithund in seine Familie einziehen möchte. Mehr Infos unter loxodonta(at)bradiba.de
Blue is a very cuddly, open, interested, cheeky little Beardie who would like to move in as a second dog. Mor information: loxodonta(at)bradiba.de
Novemberfotos:
30/11/16: Sunny but freezing
20/11/16: 7 groomed Beardies
18/11/16: First Autumn storm
01/11/16: Lovely walk in the dunes in the NL

25-27/11/16 Wochenende in Zagreb, Clubschau und Duo-CACIB mit Muffin und Louie. Das Gesamtpaket hat gepasst ;-) Wir hatten ein wirklich schönes Wochenende in Zagreb.
Louie: Clubschau V 2 oder V3 (es wurde nicht platziert); Sa und Sonntag V2 und R-CAC
Muffin: Clubschau V1, CAC, Sa und Sonntag: V1, CAC, CACIB und BOS
We spend a lovely weekend in Zagreb at the Clubshow and the Duo CACIB meeting friends and having a good time.
Louie: Clubshow Ex 2 or Ex3 (she didn't place); Duo CACIB both days Ex2, Res-CAC
Muffin: CLubshow: Ex1; Duo CACIB both days Ex 1, CAC, CACIB, BOS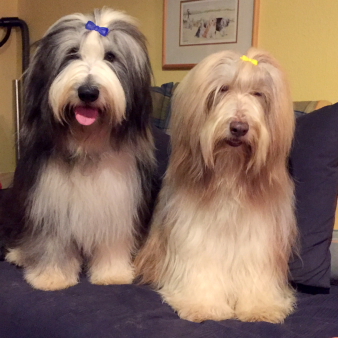 Readay for Zagreb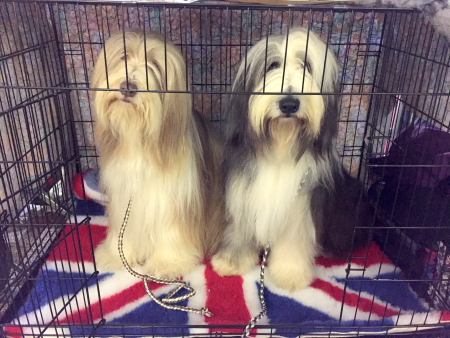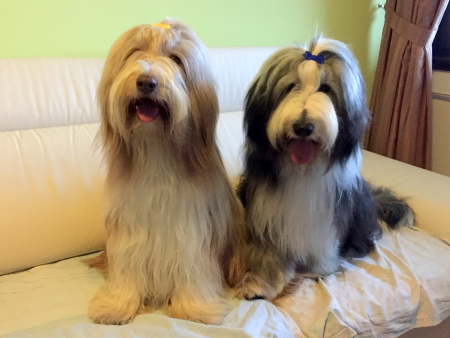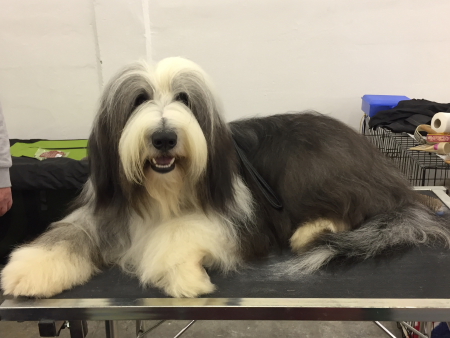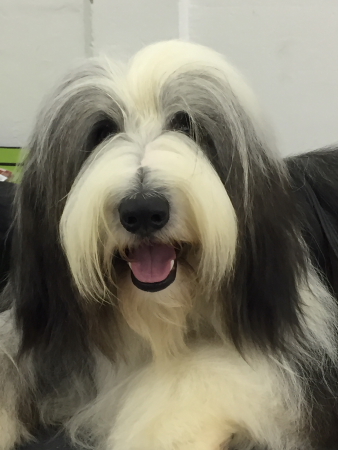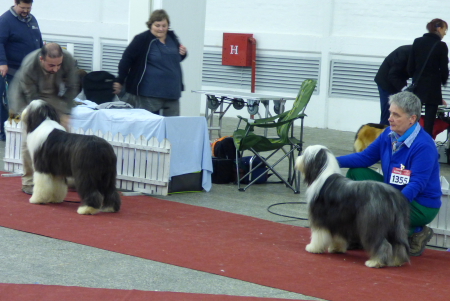 Junior Class: Ex1 VA Pensiero Del Cuore Impavido; Ex2 Over The Moon For Bradiba Smartness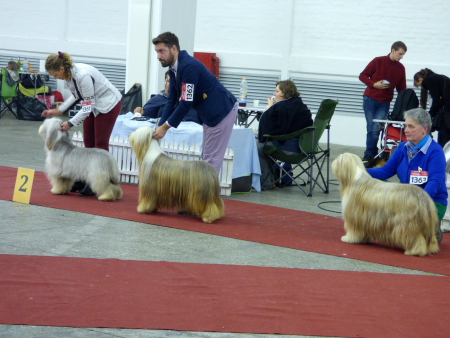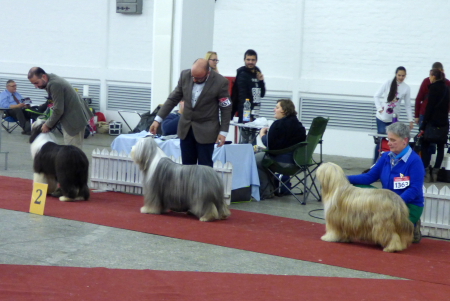 Best Bitch: Victory Wind's Lady Gaga - Romantica Angelica Del Cuore Impavido - Midlands-Corner Hazel Muffin "Miss Muffin"
BOB:VA Pensiero Del Cuore Impavida - Albert Einstein Monachristie - Midlands-Corner Hazel Muffin "Miss Muffin"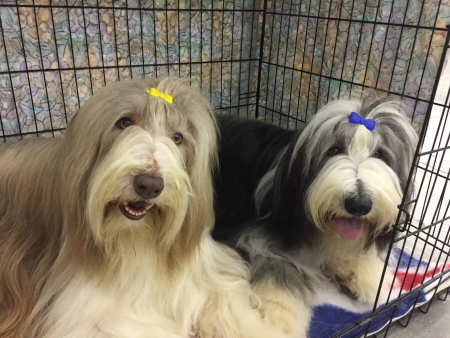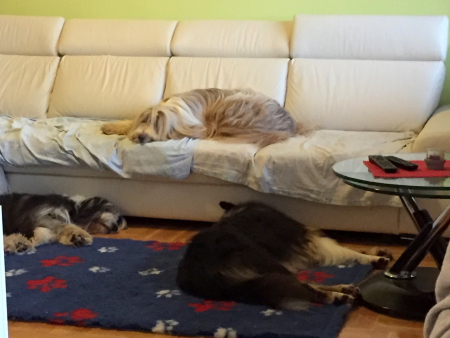 Finally done........Miss Muffin and her two boys
13/11/16 Louie war auf der CACIB in Karlsruhe und hat sich sehr gut benommen. Als Begleitung hatte er Licorice und Blue dabei. Licorice meinte zu Beginn man müsse alles anbellen, als aber keiner mitgemacht hat, hat auch sie sich hingelegt und geschlafen.
Louie hat die Jugendklasse gewonnen und wurde anschliessend sogar Bester Junghund und Alpenjugendsieger.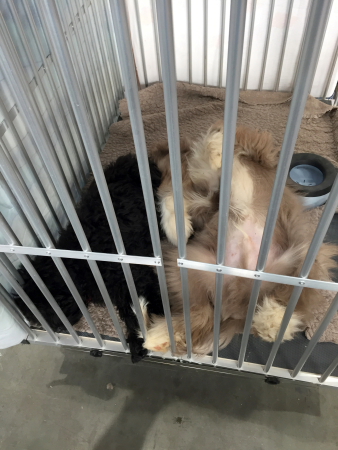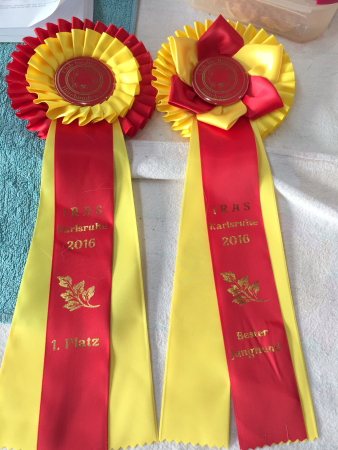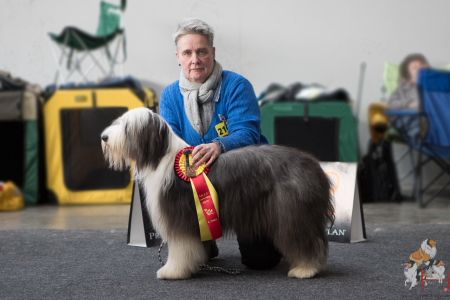 Foto (c) Martina Schwilk
11/11/16
Licorice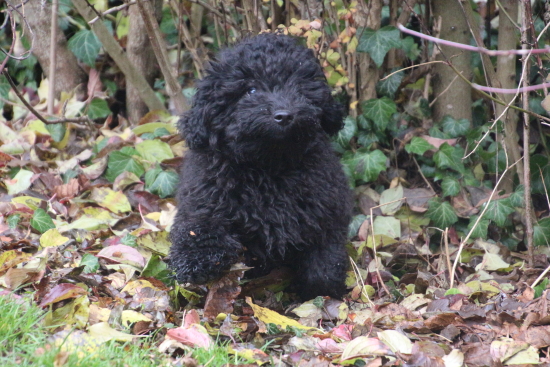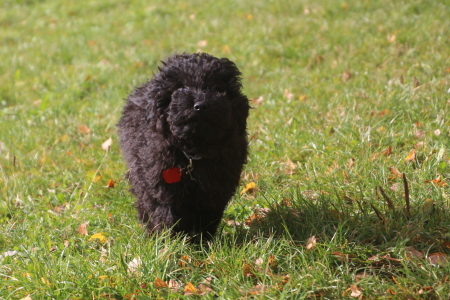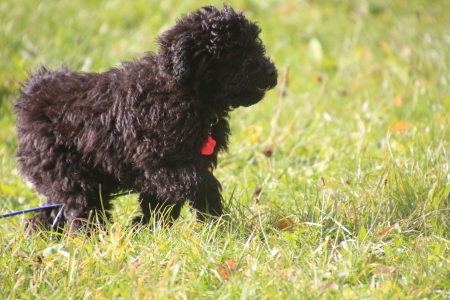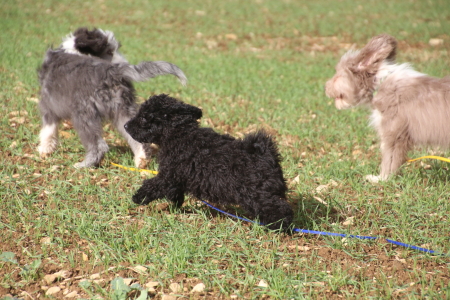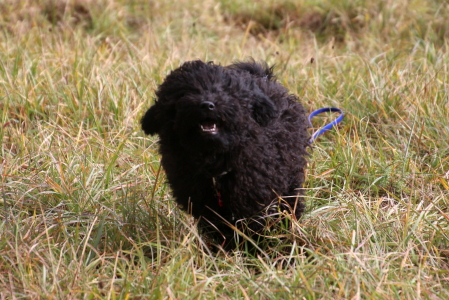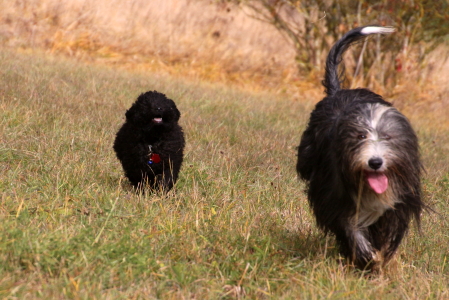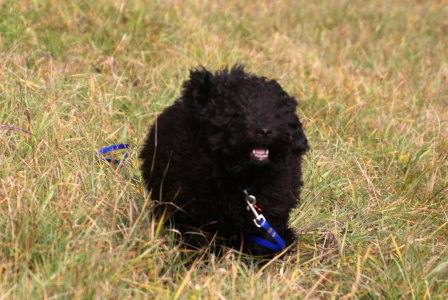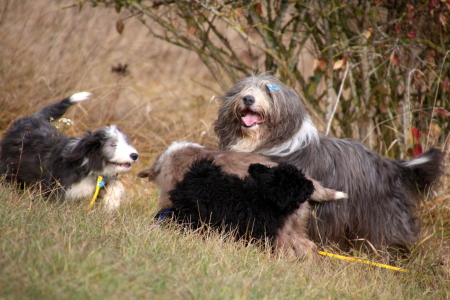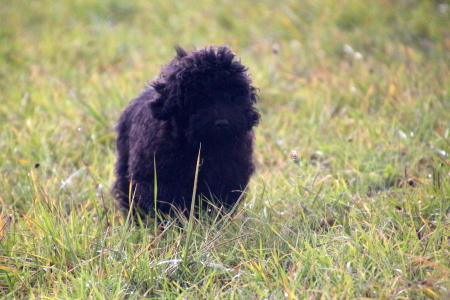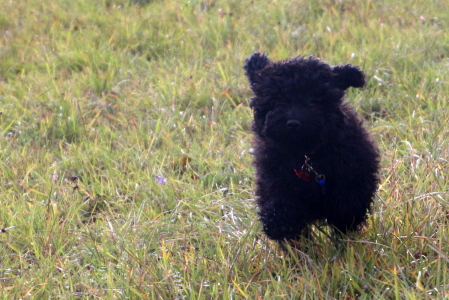 Man lebt nur einmal....
Ich habe immer gesagt, wenn ich alt bin, zieht wieder ein Puli bei mir ein....nun ist der Puli schneller eingezogen als ich gedacht habe. Es ist Vallklanens Sweet Licorice, in Schweden geboren und mit Beardies aufgewachsen. Es war mir immer klar, wenn ein Puli dann einer von Inger, denn ihre Puli sind "Beardie-proof". Und dann noch dieser Name, da war es geschehen und sie durfte einziehen.
Licorice hat jetzt schon die beiden Zwerge im Griff...
You only live once....
I always said, when I'm old a Puli will be living with me again....and suddenly there she is, Vallklanens Sweet Licorice, birn in Sweden and grown up with Beardies. I knew it had to be a Puli from Inger as her Puli know Beardies and are "Beardie-proof". The final point in favor of her moving in was her name ;-)
Licorice already tells the two little boys how things work around her...
02/11/16
Bradiba's Amazing Bluebell "Blue"
sucht noch seine Familie
Blue is still looking for his family
Blue ist nun 15 Wochen alt, fertig geimpft weit gereist (mittlerweile gut 4000 km, davon 3000 im Wohnmobil) und sucht noch seine eigene Familie. Blue würde gerne als Zweithund einziehen, Katzen sind kein Problem, da er mit ihnen aufgewachsen ist. Kontakt: loxodonta(a)bradiba.de
Blue is now 15 wks old, fully vaccinated and well traveled (by now 4000 km, 3000 in our camper van) and still looking for his family. Blue would like to move in with another dog, cats no problem as he grew uop with them. contact: loxodonta(at)bradiba.de