September - Oktober
Herbst 2015
Wir hatten einen wunderschönen Herbst, einmal Frost, ein ganz klein wenig Regen und etwas Nebel und sonst SONNE
We enjoyed a lovely autumn, only a few frosty nights, some rain (far too little), some foggy days but otherwise lots of SUNSHINE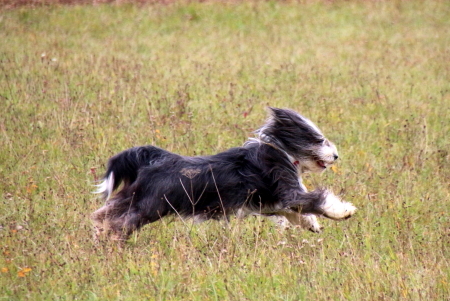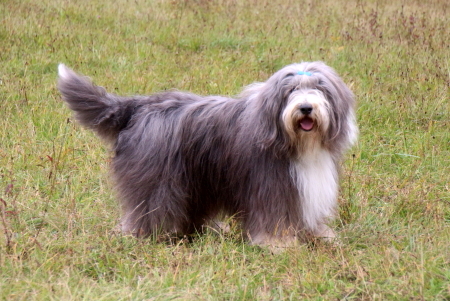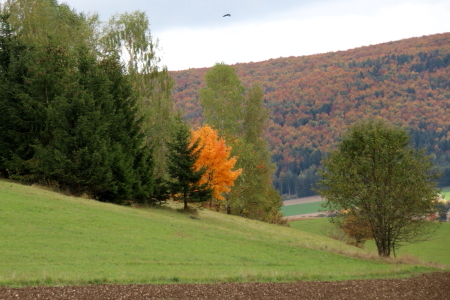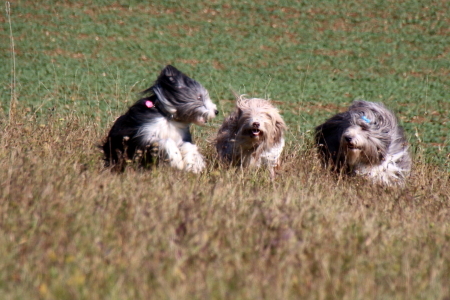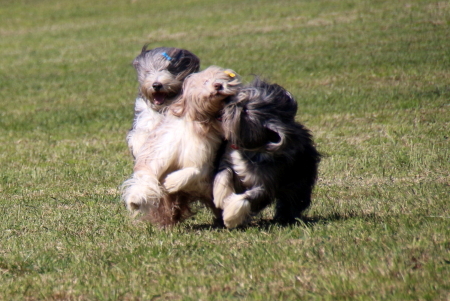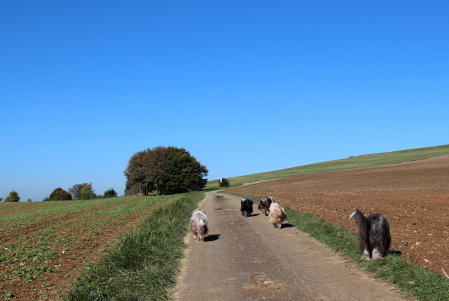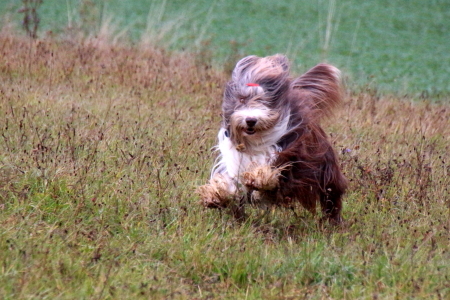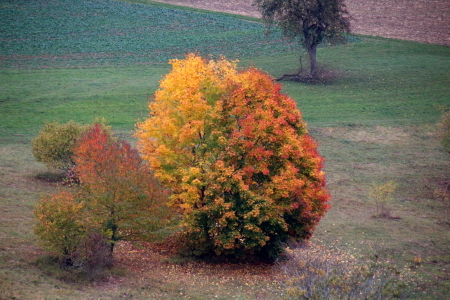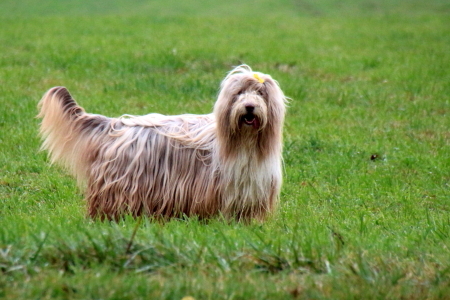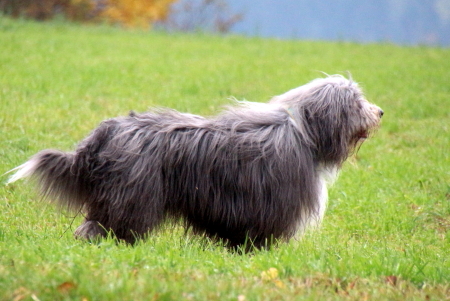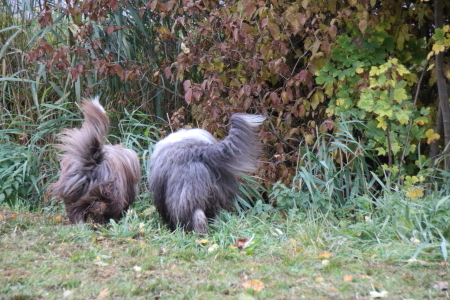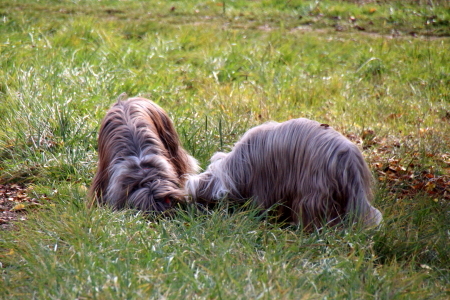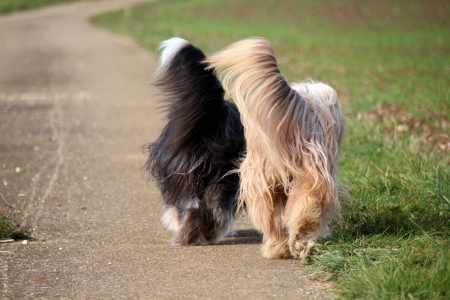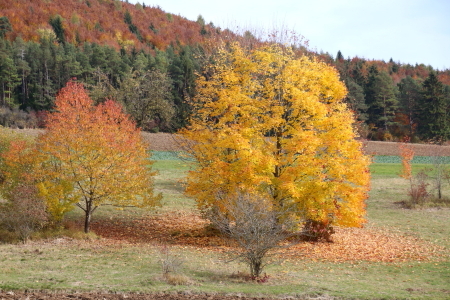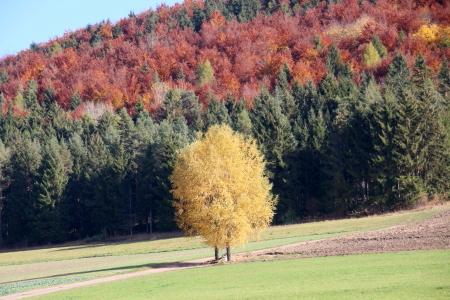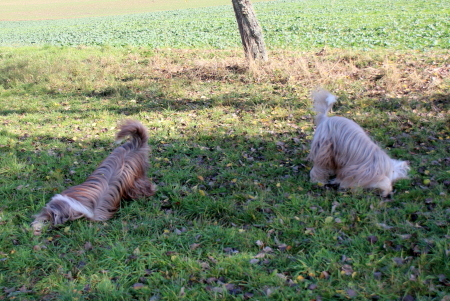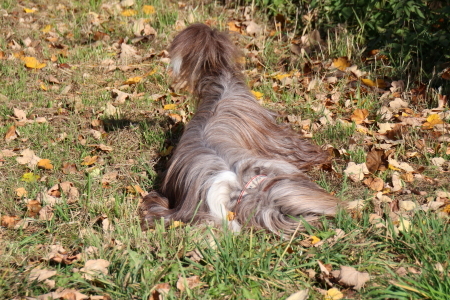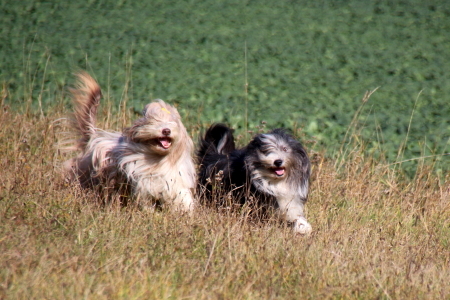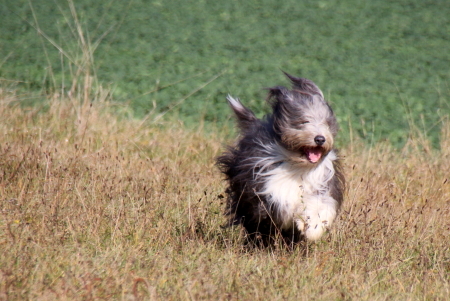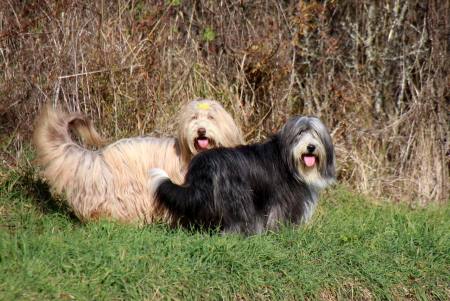 19/09/2015
Baghira ist zurück und hat nun seinen Platz oben im Garten. Das war eine seiner Lieblingsstellen, von wo aus er "SEIN Reich" überblicken konnte:
Baghira is back and now found his last and forever spot up on the hill in our garden. A spot from which he loved to sit and watch over "HIS kingdom"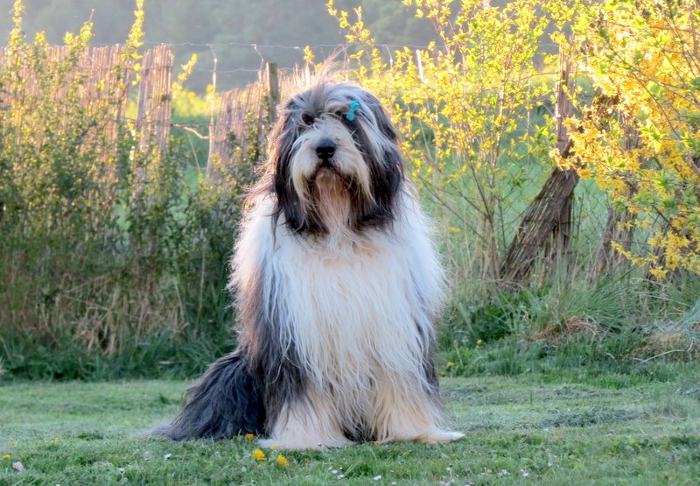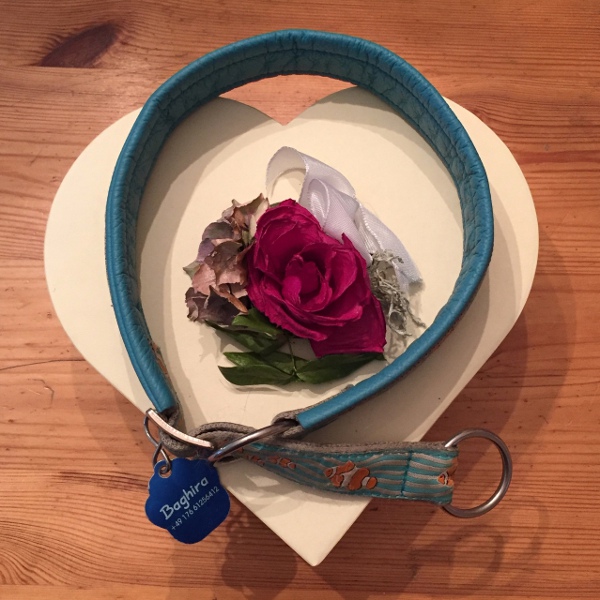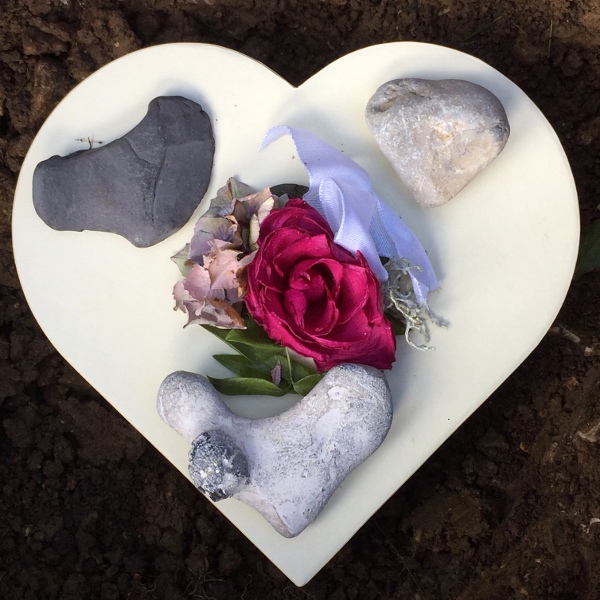 Ich sammle Steine in Herzform und wenn immer ich welche sehe, nehme ich sie mit. Oben rechts ist ein Stein, den meine Mutter in den letzten Tagen zu Hause im Garten gefunden hat, der oben links stammt von unserer ersten England und Wales Reise 2011 und der unten von unserer Schwedenreise 2008.
I am collecting heart formed stones and whenever I see one, I take it home with me. The one in the right corner is from my Mum who found it these past few days in the garden, the one in the left corner is from our first trip to England and Wales in 2011 and the one at the bottom is from our trip to Sweden in 2008.
Der September begann mit einem Paukenschlag....
Pahari Presenting Papageno, Baghira, mein Bärchen
18/06/2001 - 04/09/2015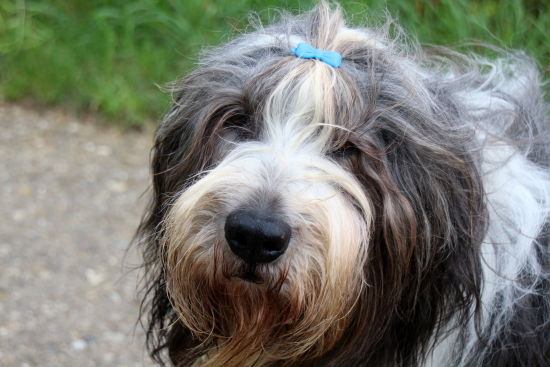 looking at me he told me he was so very tired
er hat mich angesehen und mir klar gemacht, dass er nur noch müde ist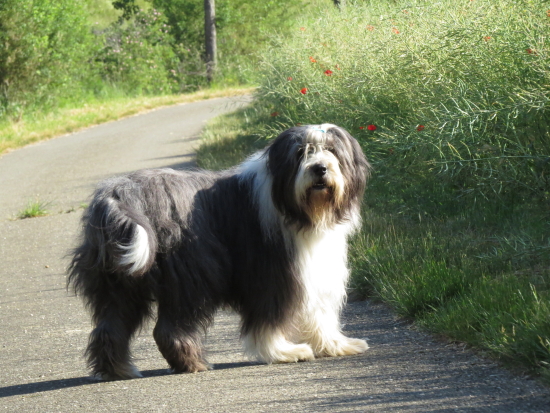 so with one last glance...
also hat er sich mit einem Blick zurück...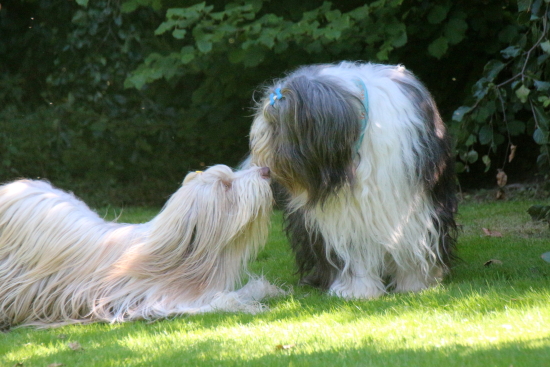 and after Muffin did her Muffin dance showing her love one more time...
und nachdem Muffin ihren Liebestanz noch einmal gemacht hatte...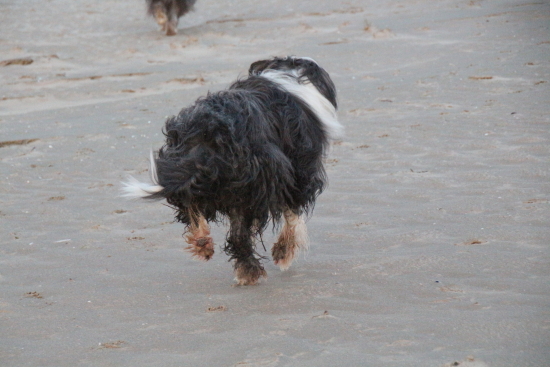 he went on his way.
auf seinen Weg gemacht.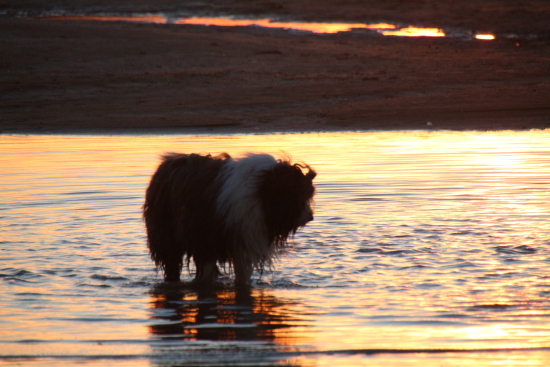 Good bye Baghira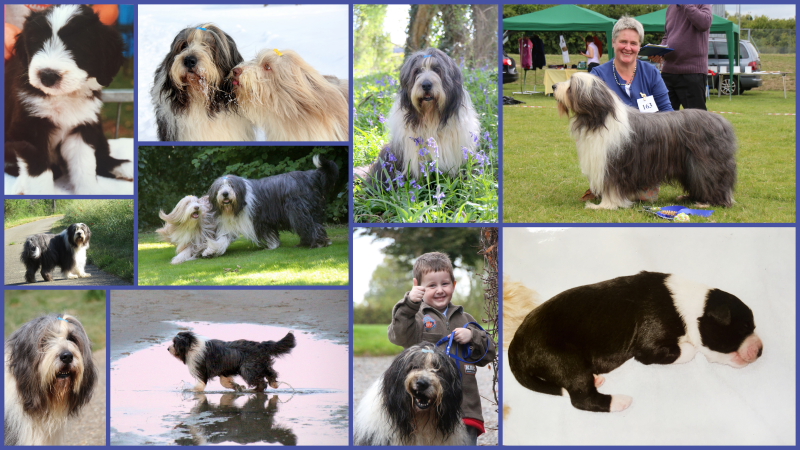 Baghira
Ch Pahari Presenting Papageno 18/06/01 - 04/09/15
He asked me the question we all fear and told me he was so very tired. So I did obey his wish and with the help of a friend he was able to cross rainbow bridge calm and absolutely relaxed.
14 years ago he stormed into my life full of energy and turned it upside down, today he left my life very quiet and relaxed, he just slipped out of my life.
We had 14 lovely years together, did some lovely trips to different countries, the memories, photos and videos will stay.
We made so many lovely friends over the years and I am forever grateful to his breeder Christel, who was always there for us, was there at this dark moment and still is there for me
He didn't leave his mark in the breed but he most definitely left his mark in my life!!
It hurts as you all know....
Run free my big bear <3, don't mess everyone up over there
BRAndyDIaboloBAghira is now united again
Er hat mir die Frage gestellt, die wir alle fürchten und hat mich wissen lassen, dass er nur noch müde ist. Daher habe ich seinem Wunsch entsprochen und mit Hilfe einer Freundin konnte er ganz entspannt und ruhig über die Regenbogenbrücke gehen.
Mit Pauken und Trompeten ist er vor 14 Jahren in mein Leben gestürmt, vorhin hat er sich ganz leise und entspannt davon geschlichen.
Wir hatten 14 tolle Jahre, viel miteinander erlebt, sind viel gereist, die Erinnerungen, Fotos und Videos bleiben.
Wir haben viele tolle Freunde gefunden und ich bin seiner Züchterin ewig dankbar, war sie doch immer für uns da, auch in diesem Moment und ist auch weiter für mich da.
Er hat in der Rasse keinen Abdruck hinterlassen aber er hat ganz viele in meinem Leben hinterlassen!!
Es tut weh, wie ihr alle wisst....
Lauf mein grosser Bär und misch nicht alles auf <3
BRAndyDIaboloBAghira ist nun wieder vereint...