Juli - August
09/08/14 Endlich ist es mal sonnig und ich habe auch keine Termine, somit konnten wir an den See fahren. Letztes Jahr waren wir viel öfter am See, aber da war es auch lang nicht so nass wie diesen Sommer. Daher hat der See auch richtig viel Wasser und das fotographieren aus dem Wasser heraus war dieses Mal doch etwas eine Herausforderung. Aber es war herrlich und wir haben zwei wunderbare Nachmittage am See verbracht.
Finally some nice days and I didn't have any appointments so we were able to drive to Lake Constance and spend some time there. Last year we had been at Lake Constance fare more often as it has been a nice and dry summer. This year we got lots of rain and Lake Constance has lots of water. So taking photos while standing in Lake Constance was a bit of a challenge but I did mange. We really enjoyed our stay and had lots of fun!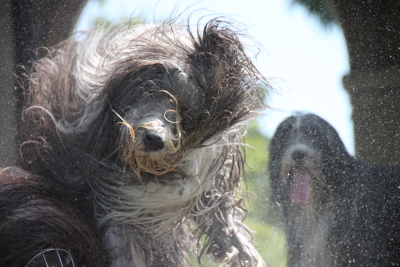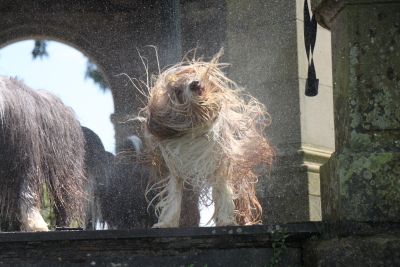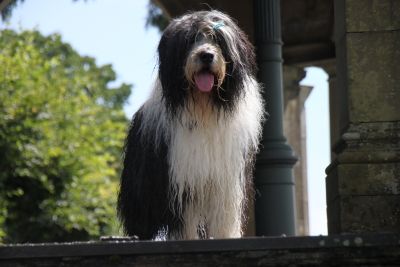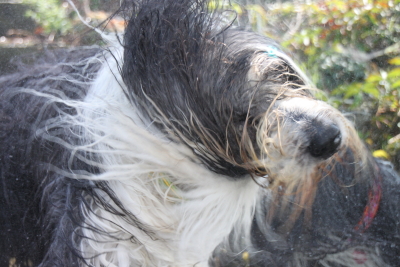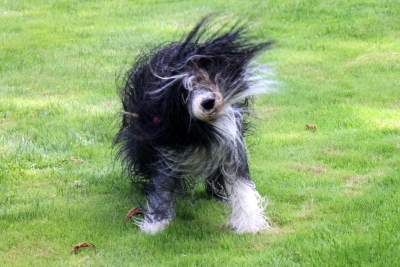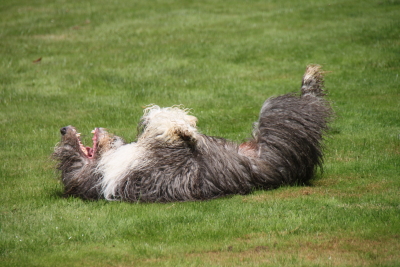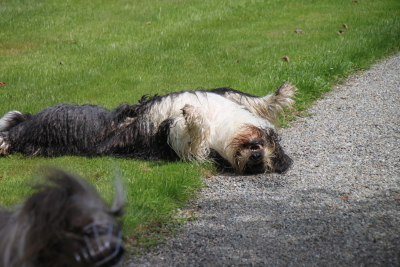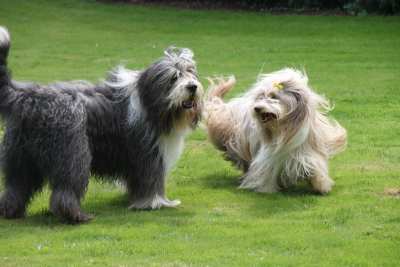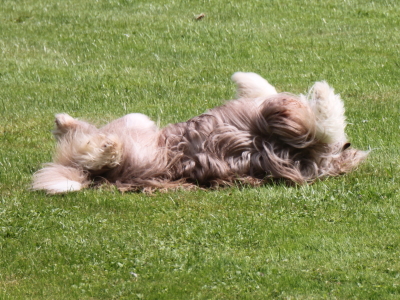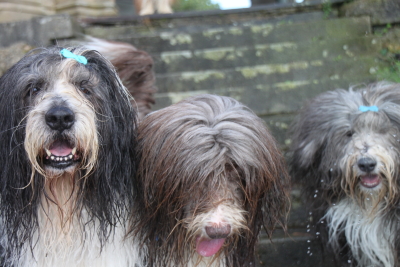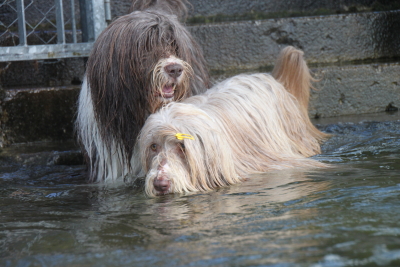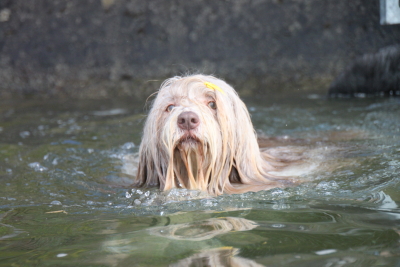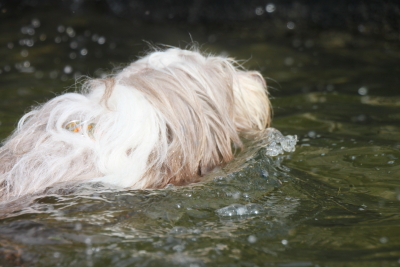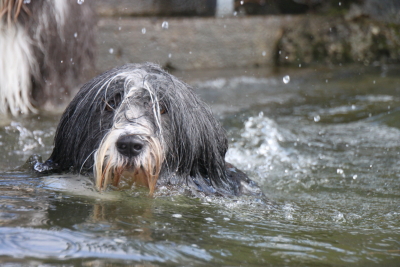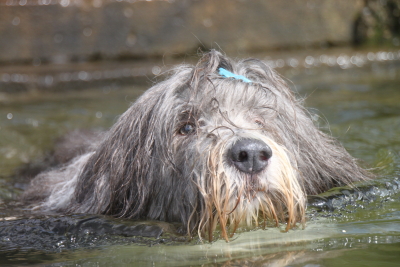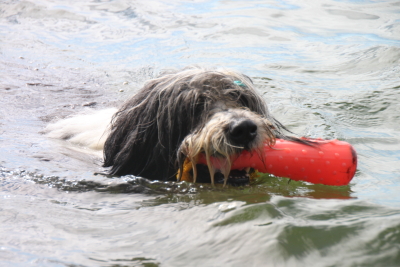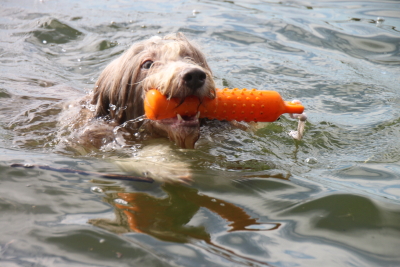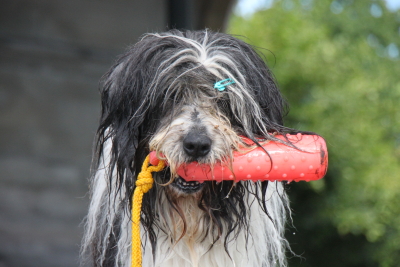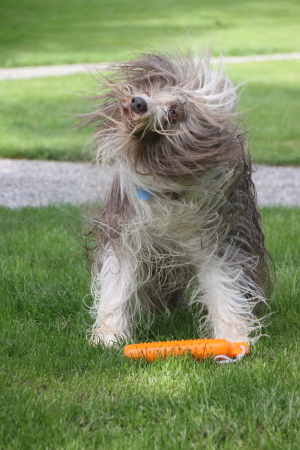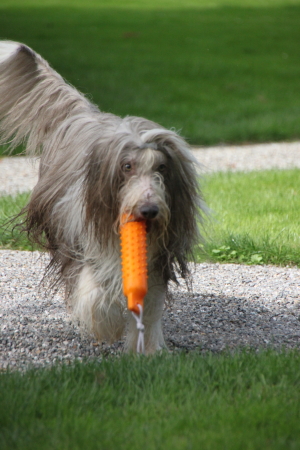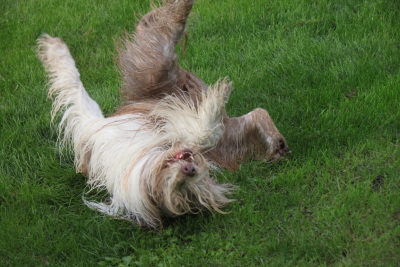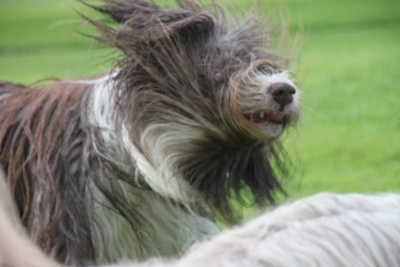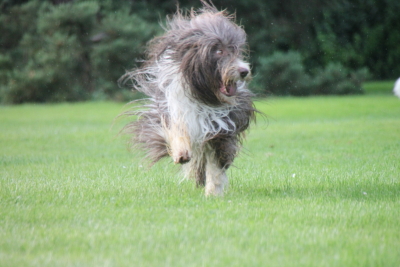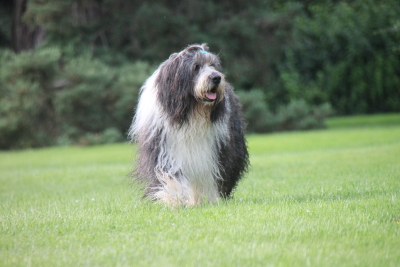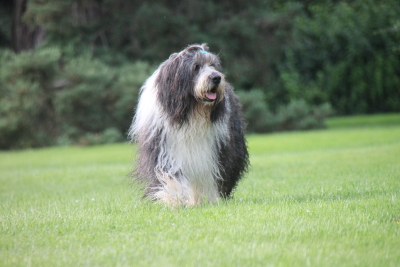 mehr hier / more here:
03/08/14 Diesen Sommer haben wir mit dem Stoppelfed etwas mehr Glück.....bedingt durch das nasse Wetter konnte zwar geerntet werden aber es konnten die Felde nicht umgeackert werden. Somit hatten die Beardies Glück und konnten über die Felder toben ;-)

This summer we were a bit more lucky with the Beardies being able to run over the harvested fields.....because of the rainy season the farmes weren't able to plow the fields as soon as they finished harvesting. I just love these colors ;-)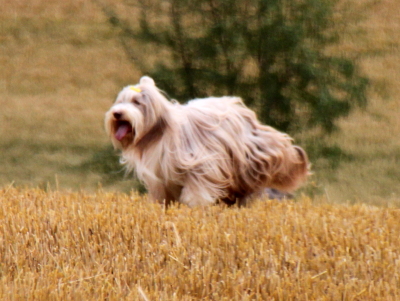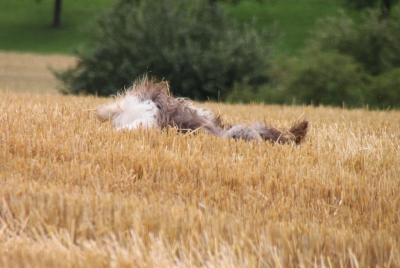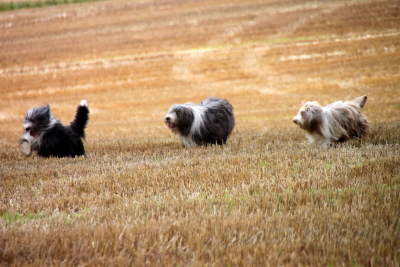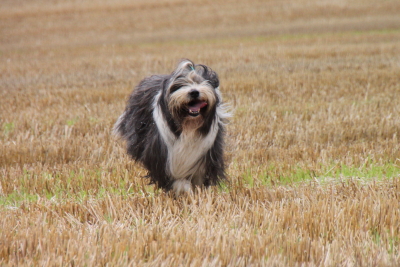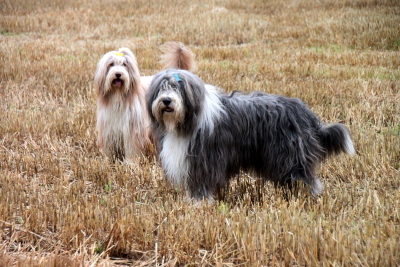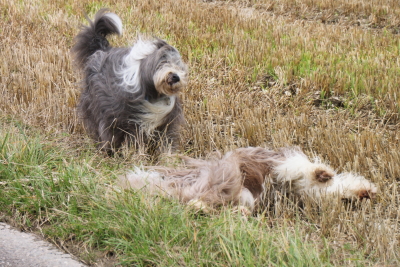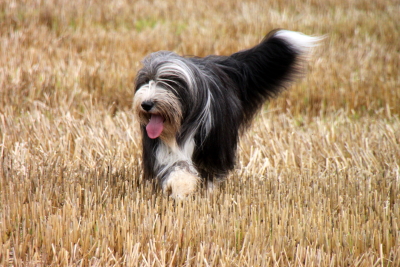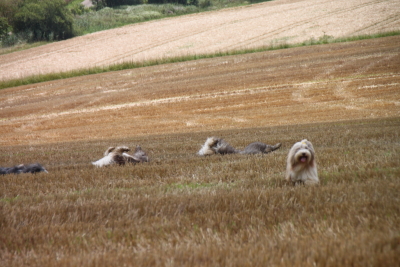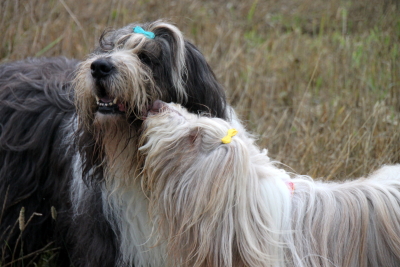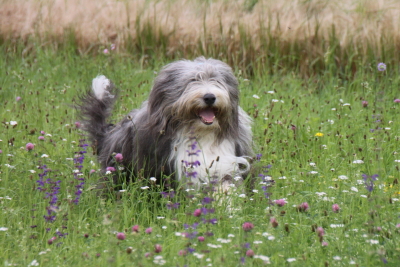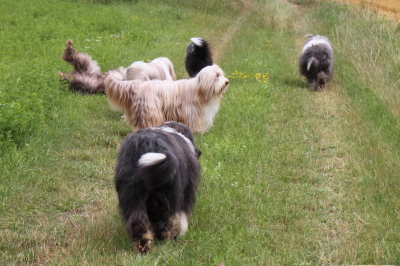 22/07/14
Happy Birthday Mis Muffin
Miss Muffin wird heute 4 Jahre.....wo ist nur die Zeit geblieben? Sie ist immer noch das kleine freche, gut gelaunte Hexlein, immer für einen Überraschung gut, lässt sich weiterhin gerne von den Katzen mit Frischem verköstigen, liebt ihr Meute und vor allem das Baghirchen und schaut ganz unschuldig egal was sie gerade anstellt/angestellt hat. So soll sie einfach bleiben :-)
Miss Muffin is turning 4 y today.....where did the time go? She still is the little cheeky, always happy little witch she has been from the beginning, always in the mood for a surprise, still enjoying all the food the cats will offer, as always deeply in love with her pack, most of all Baghira and will give you an innocent look no matter what she is about to do or just did. I hope she will just stay this way :-)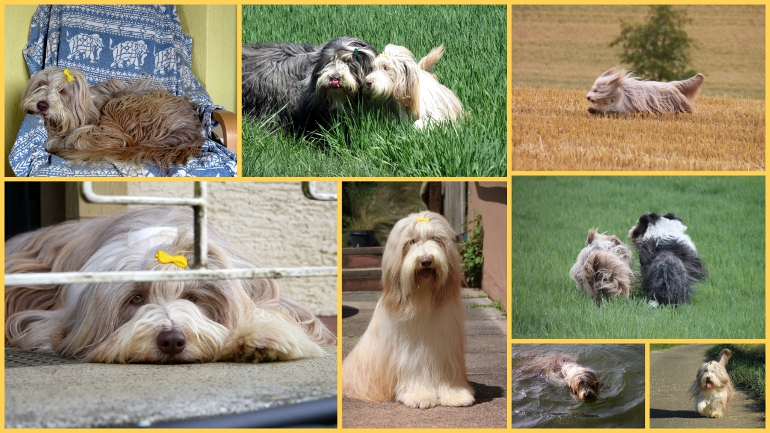 05/07/14 Beardie Spezial Ausstellung Bad Hersfeld
Ich würde sagen, meine Beardies haben mich nicht im Stich gelassen! Da ich mich nicht entscheiden konnte einen nicht zu melden, habe ich alle gemeldet. Somit hatte ich 2 Rüden in der Veteranen Klasse (Baghria und Chocci), 2 Rüden in der Championklasse (Casper, Phil) und die beiden Damen ebenfalls in der Championklasse. Heike Walter war so lieb mir zu helfen, obwohl sie ebenfalls 2 Hunde gemeldet hatte, ihre kleine Mina in der Babyklasse und ihre Seniorin Lilli in der Veteranen Klasse. Zusätzlich hatte ich noch Paarklasse gemeldet, einmal Casper und Muffin sowie Baghira und Toffee. Hier hat mir Janine Jost geholfen.
DANKE an Heike und Janine!!!
I think I can say my Beardies did me proud. As I couldn't decide on which one not to enter, I did enter them all. So I had 2 Veterans (Baghira and Chocci), two male Champions (Casper, Phil) and the two girls in Champion as well. Luckily for me Heike Walter was helping me out despite having entered her little girl Mina in Baby and her Veteran Lilli. As this wasn't enough I had entered two Brace, one being Casper and Muffin and the other Baghira and Toffee, Janine Jost helping me out.
THANK YOU, Heike and Janine!!!!
Veteranen Klasse Rüden / Males:
1. Vet Ch Pahari Presenting Papageno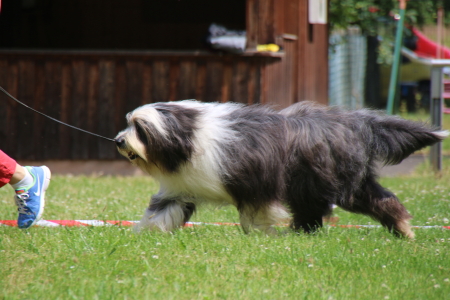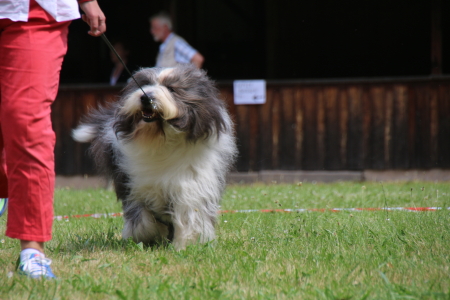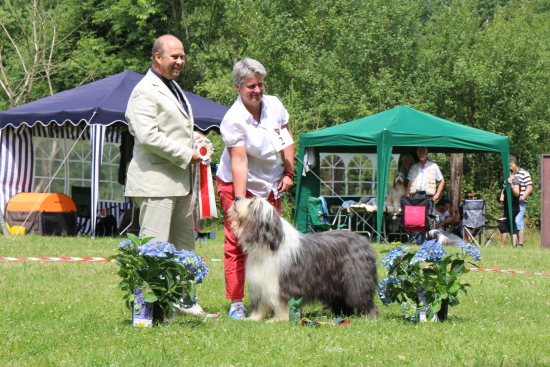 4. Ch Holmsland Klit Finest Chocolate Chip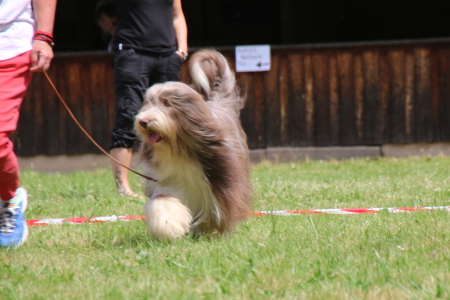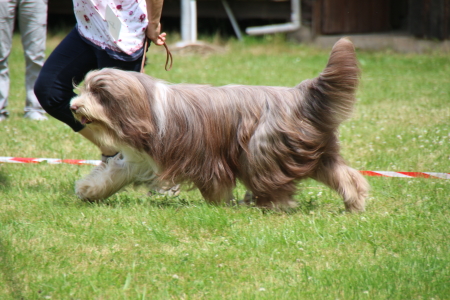 Championklasse Rüden / Males
V/ EXC Ch Zotti-Floppy Toppolino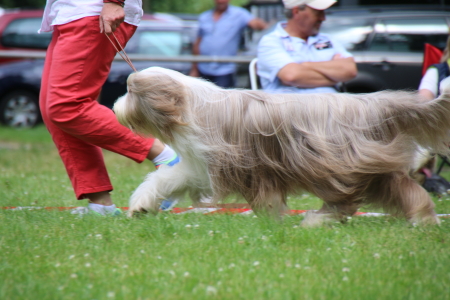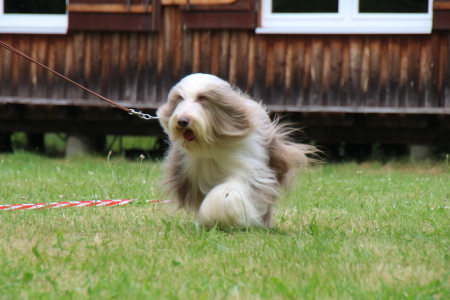 V / EXC Ch Philemon Paparazzi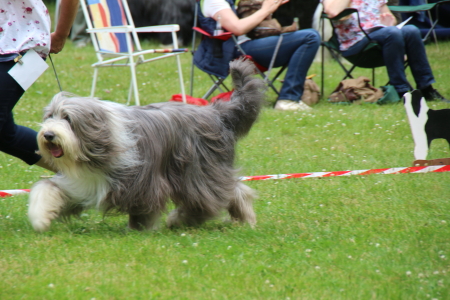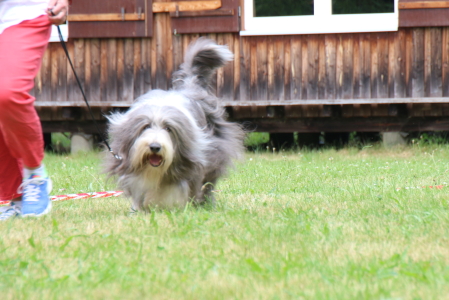 Championklasse Hündinnen / Bitches
V 1 / EXC 1 Ch Midlands-Corner Hazel Muffin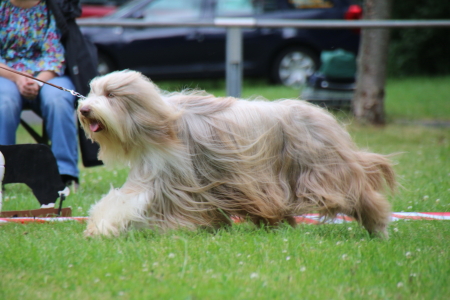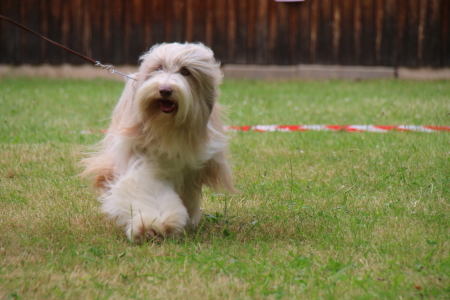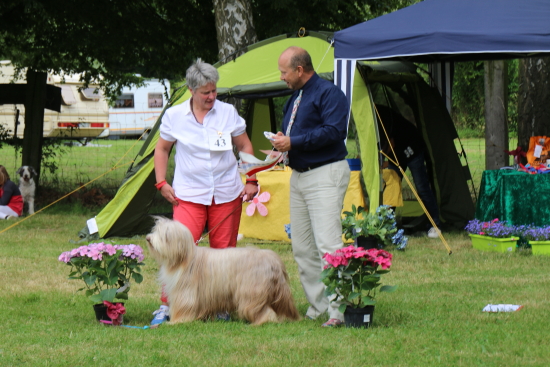 V /EXC Ch Romantikstreet Chocolate's Toffee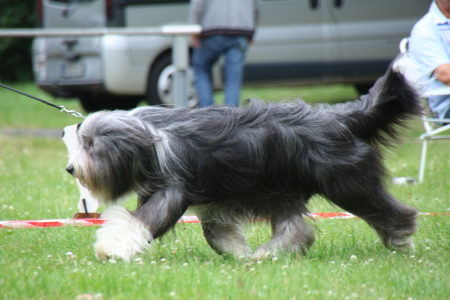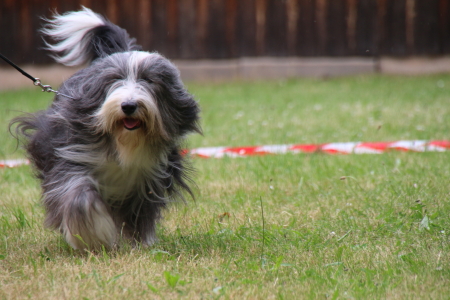 Ch Midlands-Corner Hazel Muffin
Beste Hündin, doppeltes CAC /Best Bitch double CC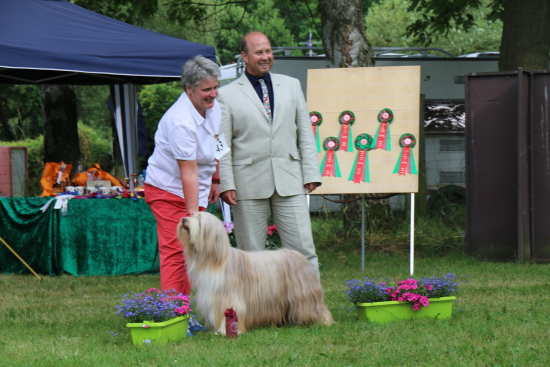 Vet Ch Pahari Presenting Papageno
Bester Veteran, Ältester Hund der Ausstellung / Best Veteran, oldest Beardie shown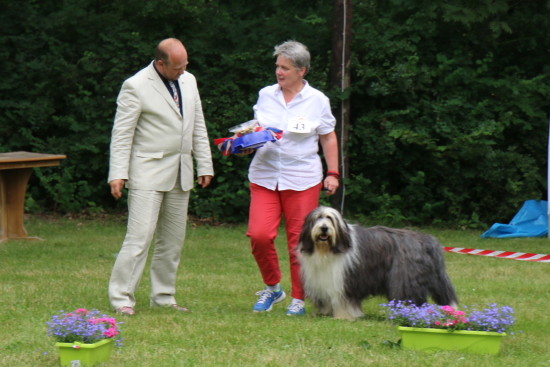 Paarklasse / Brace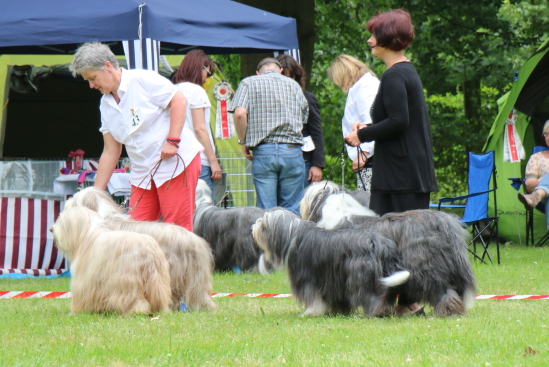 1 Ch Zotti Floppy Toppolino, Ch Midlands-Corner Hazel Muffin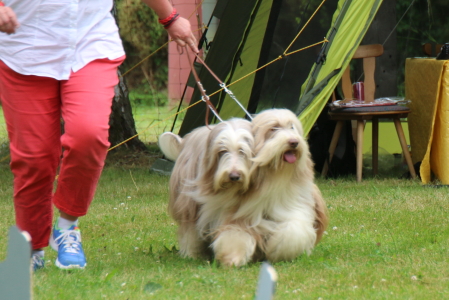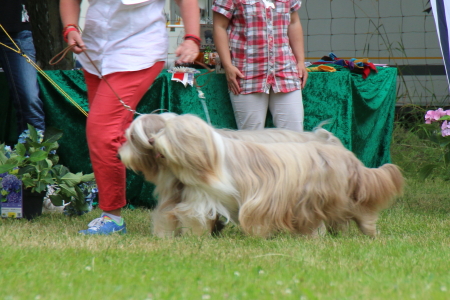 2. VetCh Pahari Presenting Papageno, Ch Romantikstreet Chocolate's Toffee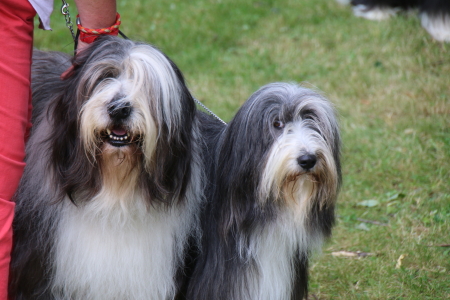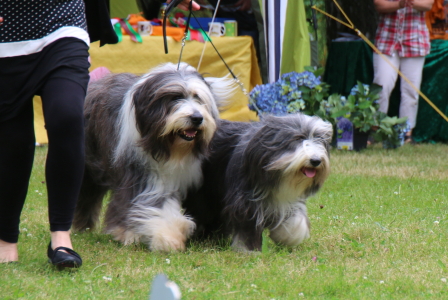 Beste Paarklasse / Best Brace
Ch Zotti-Floppy Toppolino, Ch Midlands-Corner Hazel Muffin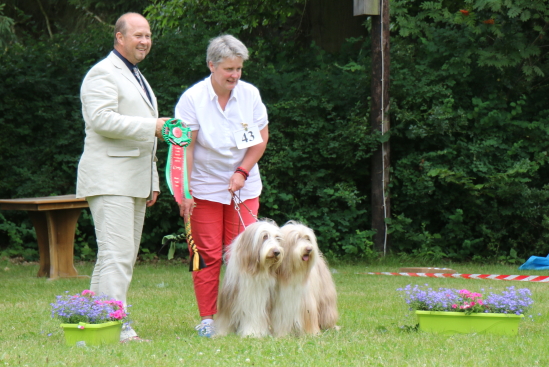 Ch Midlands Corner Hazel Muffin BOS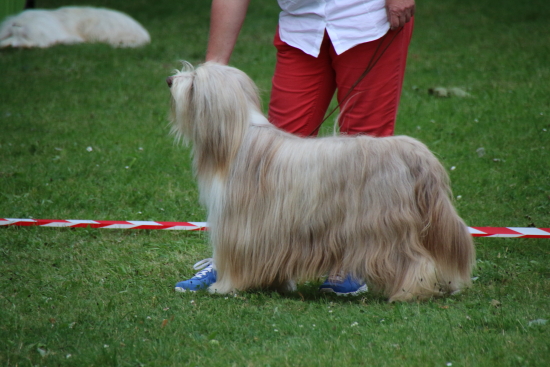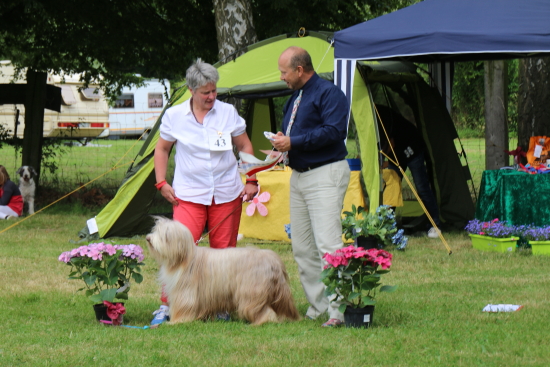 Die gesamten Ergebnisse findet man hier /results can be found here:

Fotos aller Hunde findet man hier / photos can be viewed here: