Mai - Juni
18/06/13
Happy Birthday, Baghira (12),Casper (9)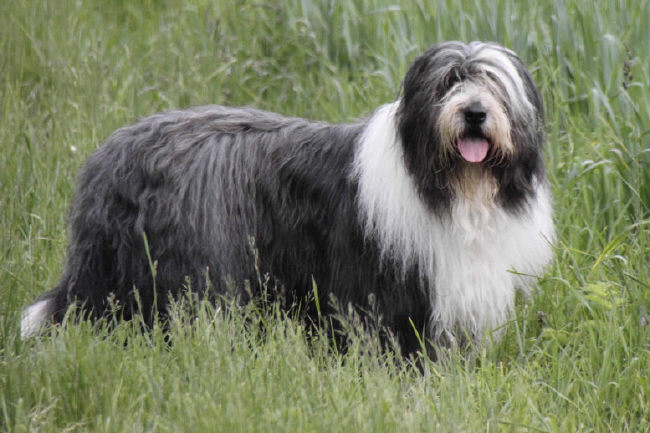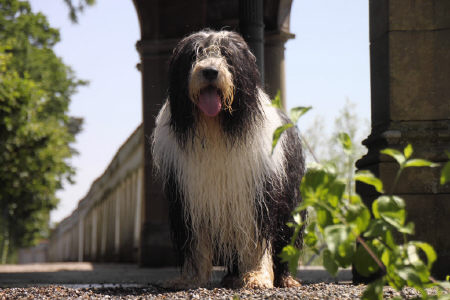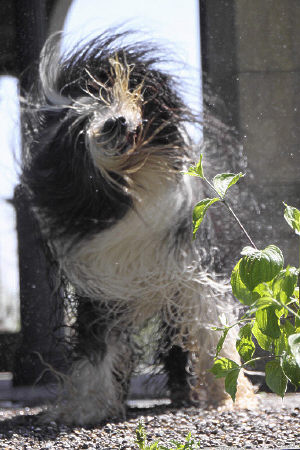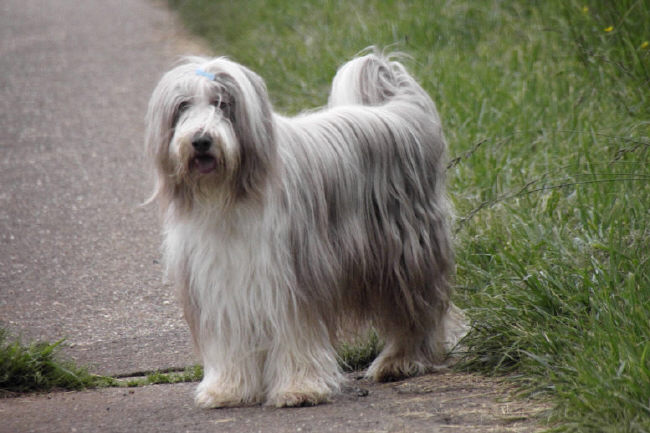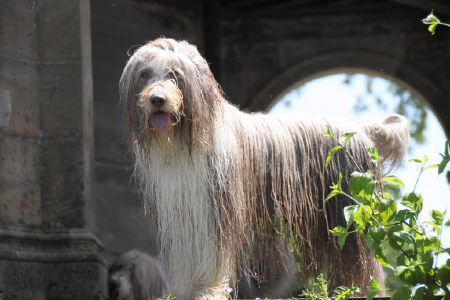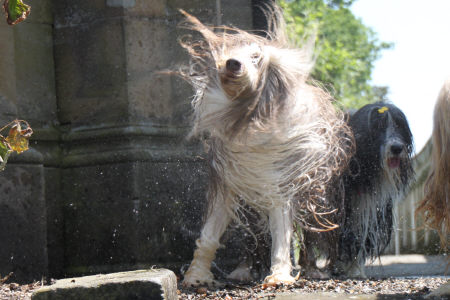 und wo würden wir so einen Tag besser verbringen als....
and where would we rather spend a day like this....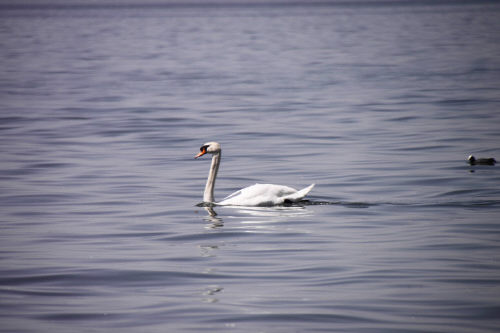 richtig wir waren am BODENSEE!!!
right we went to Lake Constance!!!!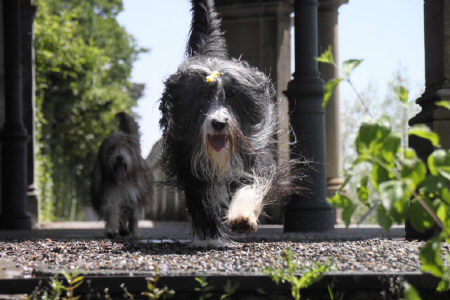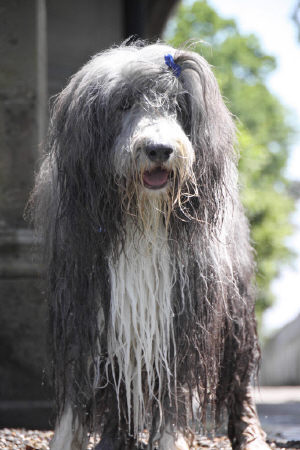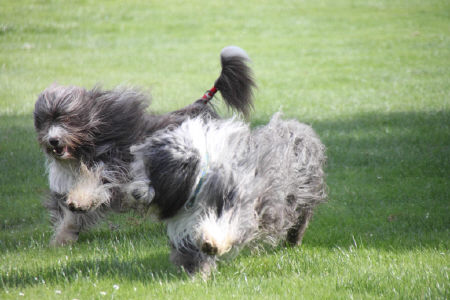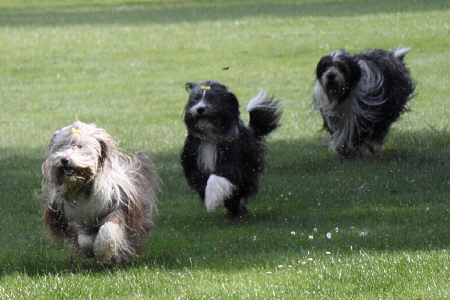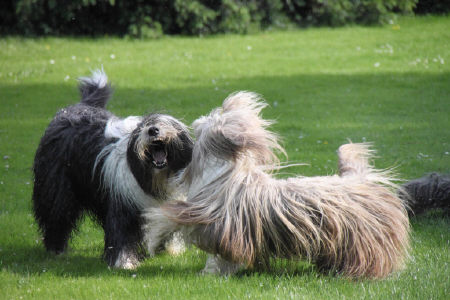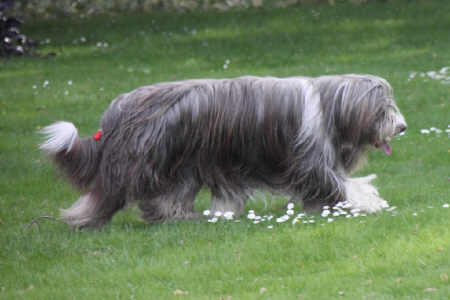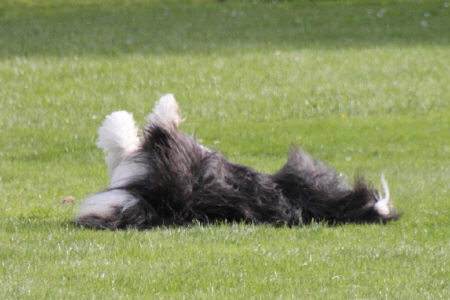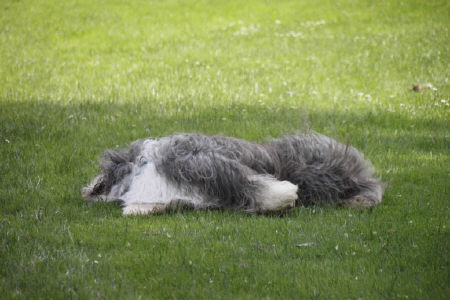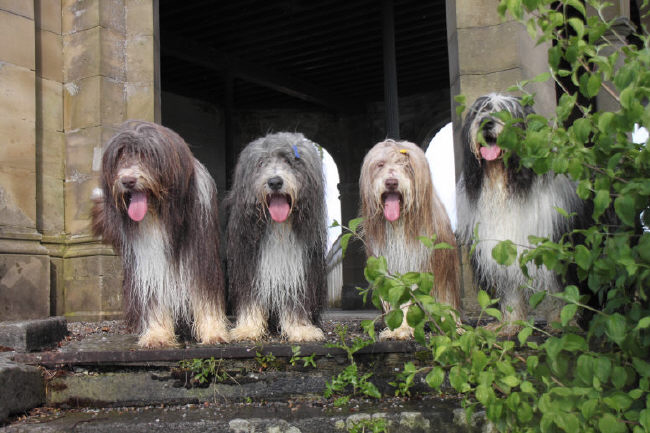 17/06/13 Es ist offiziell, Muffin hat die Urkunde für den Titel Dt.Ch Club (CfBrH) erhalten :-)
It's now official, Muffin got her diploma for the title: Dt. Ch Club (CfBrH) :-)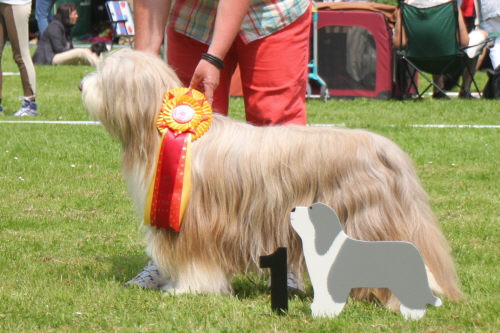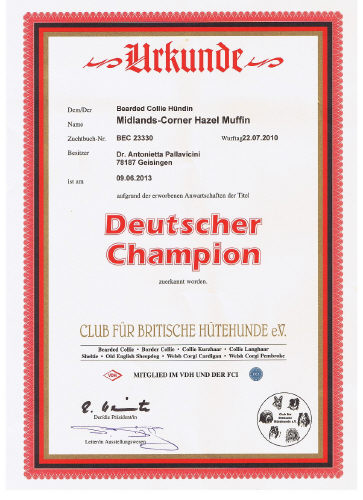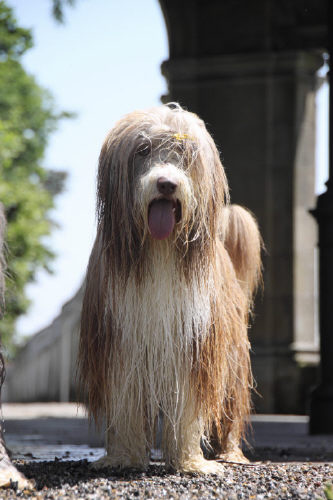 09/06/13 Wir haben uns auf den Weg nach Peine, für uns "ganz im Norden" aufgemacht. Es war ein wirklich nettes Wochenende, mit netten alten und neuen Freunden. Angefangen mit dem Begrüßungsabend bei dem wir mit 8 Vertretern der "Beardie-Fraktion" doch am Besten vertreten waren , die Übernachtung bei heike, die mir noch alle ihre Rosen gezeigt hat - sie hat wirklich viel und kennt sie alle namentlich!!- sowie die Ausstellung selber. Ein wirklich schöner Hundeplatz, super organisiert und wir hatten viel Spass. Danke Iris Berndt für die Fotos! Mal sehen, ob wir dies nicht kommendes Jahr wiederholen :-).
Und der absolute Höhepunkt des Wochenendes, Frl. Toffee wurde mit V4 platziert und Miss Muffin gewann die Offene Klasse, wurde anschließend beste Hündin und hat seither die Bedingungen für den Dt. Champion VDH und Club erfüllt!
We went to the Club Show in Peine, which is really far to the north for us. But it was a lovely weekend, spend with friends old and new. We had lots of fun at the get together the evening before the show, I stayed with Hike who has so many lovely roses, sadly not in bloom jet, but she knows them all by their names! The show was really great fun, on a lovely show ground and well organized.Thank you Iris Benrdt for the lovely photos!
Best of all, Frl. Toffee was placed Exc. 4 in Open bitch and Miss Muffin won Open bitch gained her 5th and last CC for the title "Dt. Champion VDH, Club and later was best bitch. We'll see, but we might come again next year :-)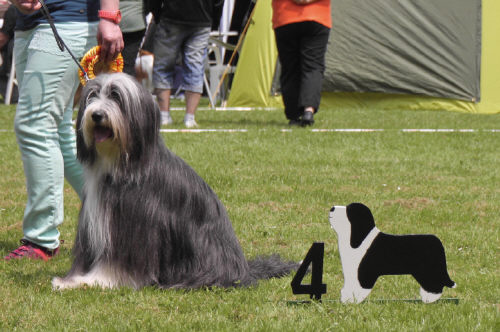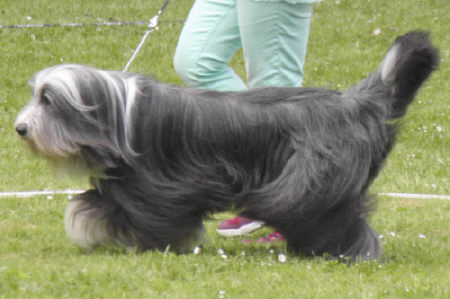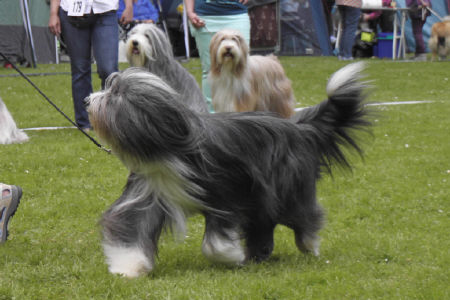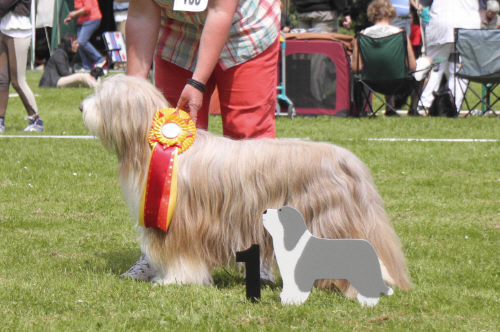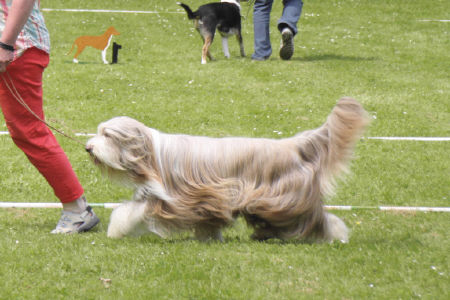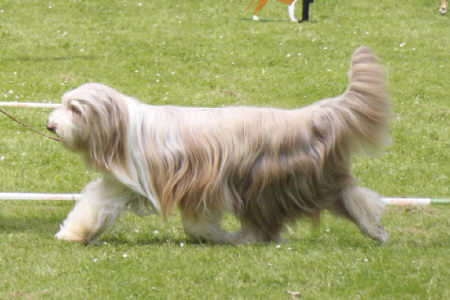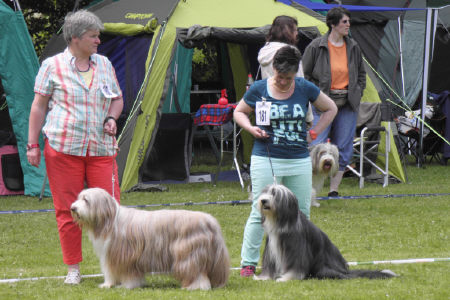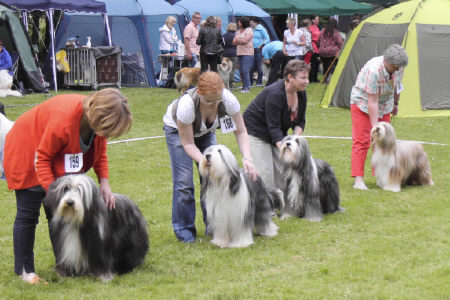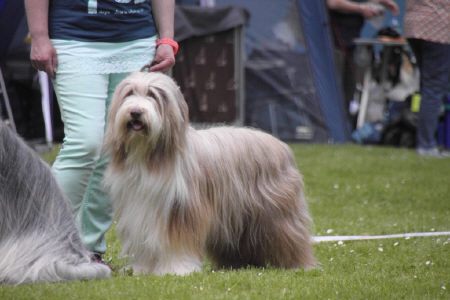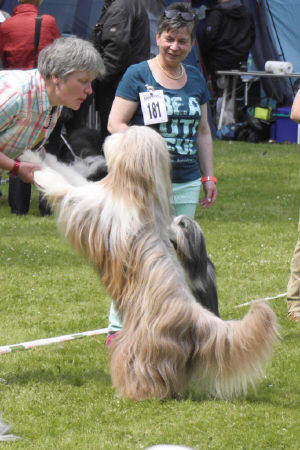 02/06/13 Muffin war in Bad Salzhausen, hat sich vorbildlich benommen und wurde mit V2 beurteilt. Vielen Dank an Laura Schnellbacher für die schönen Fotos.
We were at the Club Show in Bad Salzhausen, Muffin had lots of fun and was placed Exc. 2. Thank you Laura Schnellbacher for the lovely photos!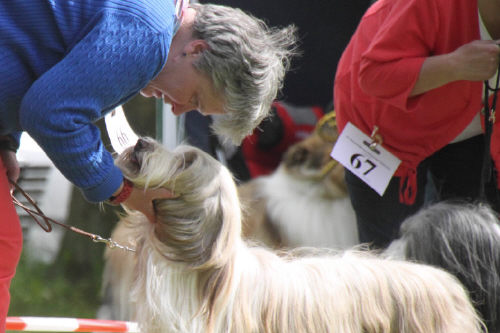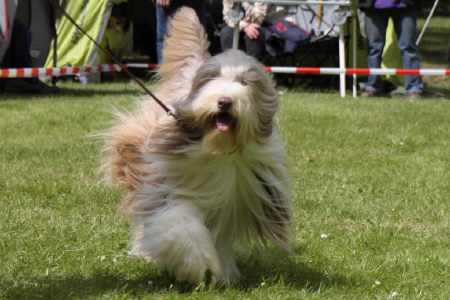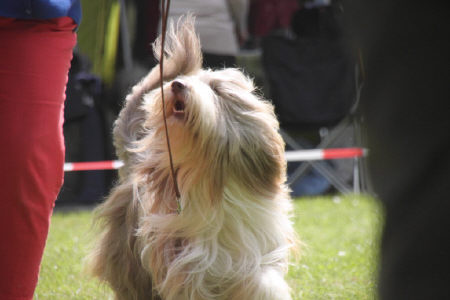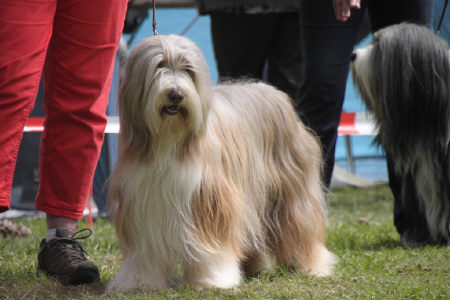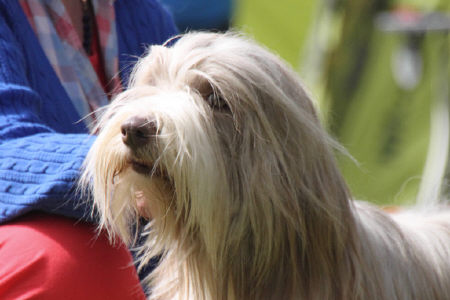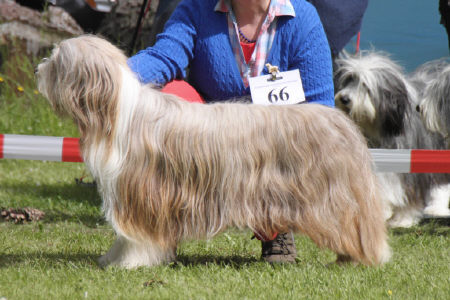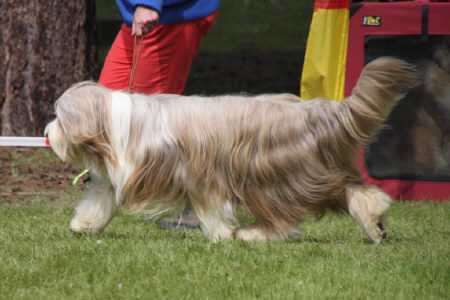 15/05/13
Megan, Philemon Princess,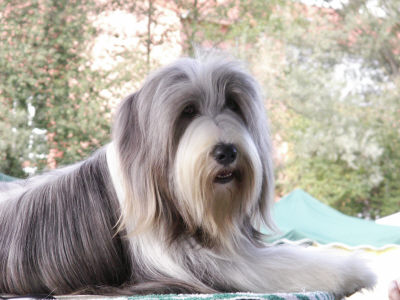 11/05/04 - 15/05/13
Sie war immer eine ganz spezielle Beardie Hündin und von ihr sollte mein Blaubär sein.
Danke Kerstin, Andreas und vor allem Megan für meinen einzigartigen kleinen blauen Philemon
She always was a very special Beardie and she should be the dam for my blue Beardieboy
Thank you Kerstin, Andreas and most of all Megan for my unique little blue Philemon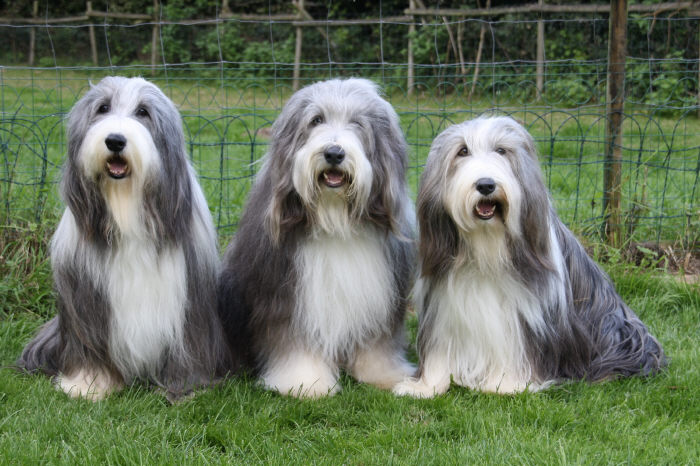 Phil und seine Eltern /Phil and his parents
Ch Pipadene Roving Reporter (Theo)- Ch Philemmon Paparazzi - Philemon Princess (Megan)
Sep. 2010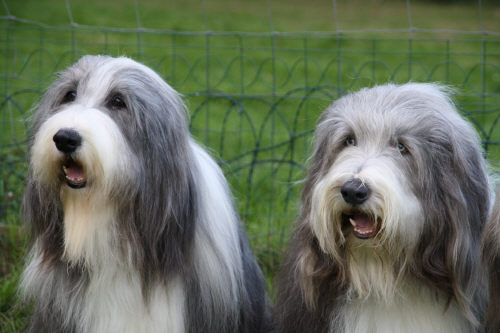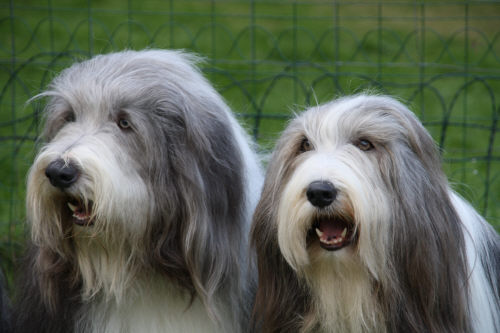 21/05/13
Happy Birthday, Chocci!!!!
Heute wurde das Chocci 9 Jahre
Today Chocci turned 9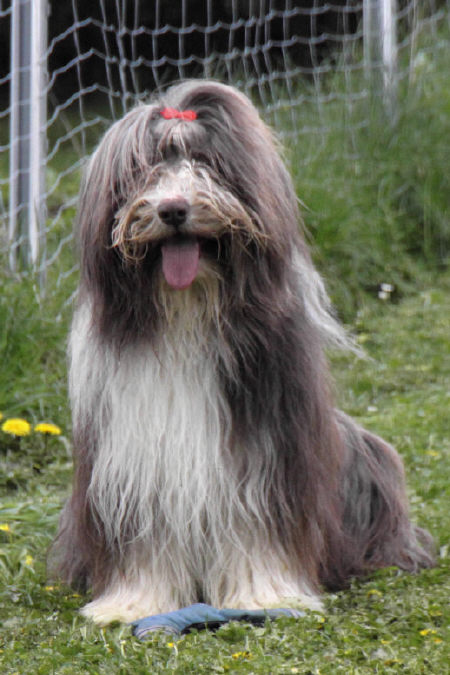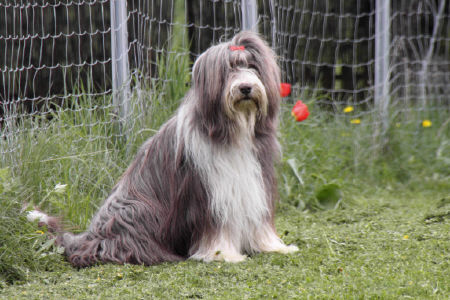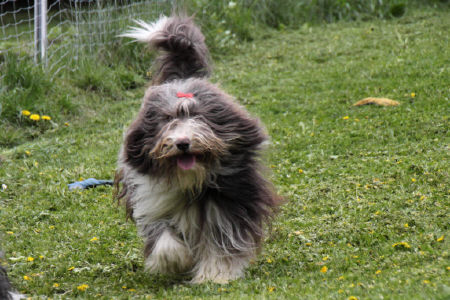 20-21/05/13 Ausstellungswochenende in Saarbrücken. Nationale Saarbrücken: Muffin V1, Beste Hündin, Sieger Saarland, CACIB Saarbrücken: Toffee V2
Showweekend in Saarbrücken: Sunday, Nationale Judge K. Selle Muffin: Exc.1m Best Bitch and Sieger Saarland, Monday CACIB Saarbrücken Toffee V2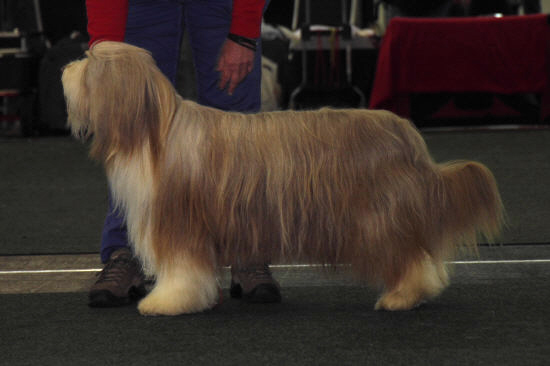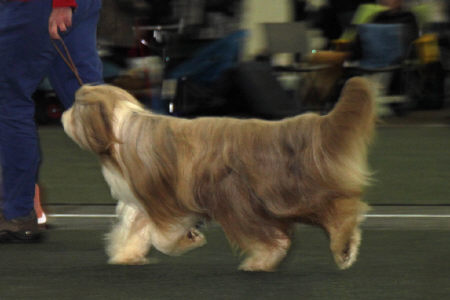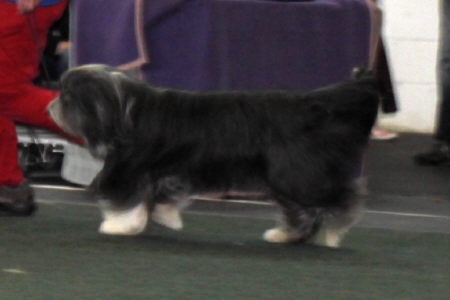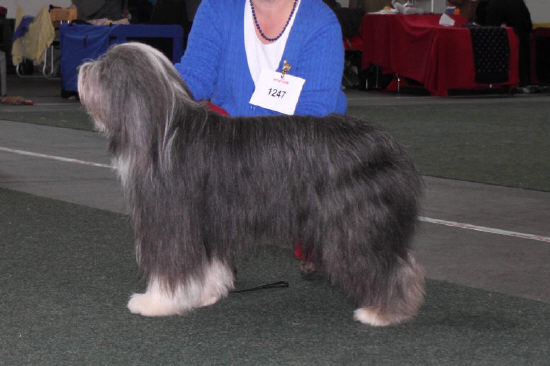 15/05/13 Man glaubt es kaum, aber es ist Frühling....oder was sich so Frühling nennt. Gerade haben wir die Eisheiligen hinter uns gebracht und es gibt immer mal wieder einen sonnigen Tag, in den letzten 14 Tagen waren es sicherlich doch schon 4 Sonnentage. Sonst ist es m.o.w. grau und regnet immer mal wieder, alles wächst und gedeiht, vor allem natürlich das Gras und Unkraut ;-) Löwenzahn ist für viele Unkraut, ich muss sagen, ich mag diese gelben Farbtuper im Frühjahr :-) Die Beardies geniessen es viel im garten zu sein und rennen immer wieder den Hang hinauf, wenn oben am Weg jemand vorbei geht.
You won't believe it, but this season is actually called spring. The ice saints are just over and from time to time there is a sunny day. Actually I would say, we had 4 days of sunshine and NO rain theses past 2 weeks, otherwise it's rather gray and raining from time to time. Everything is growing like mad, most of all the lawn and the weeds ;-) Some don't like dandelion in their lawn, well I have to admit I really like these yellow flowers during springtime :-). The Beardies love to spend lots of time in the garden, running up the hill once someone is walking by.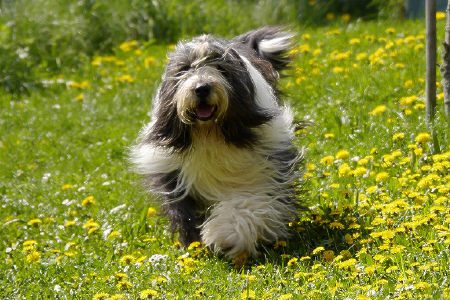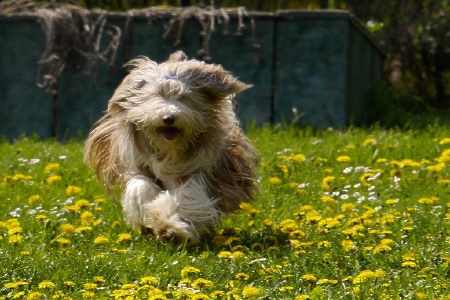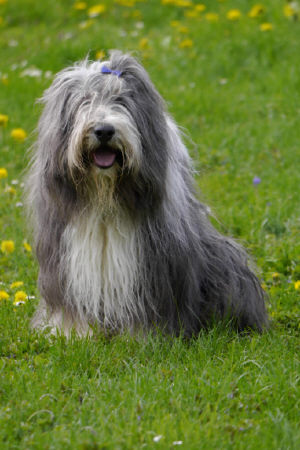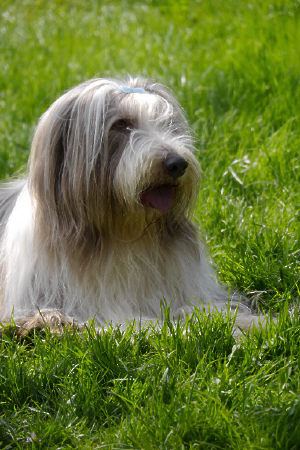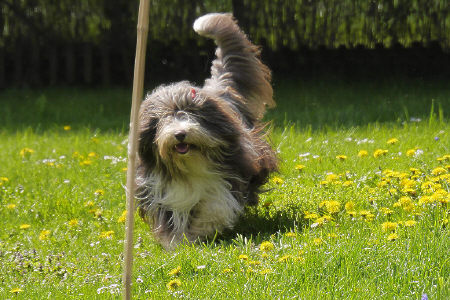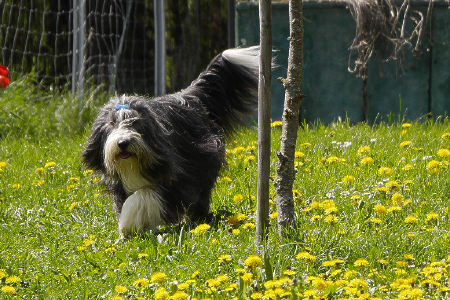 mehr Fotos hier / more fotos here: