März - April

27/04/13
Happy Birthday Fräulein Toffee!!
Toffee wir heute 3 Jahre alt! Happy Birthday an alle ihre Geschwister!!
Toffee is turning 3 today! Happy Birthday to all her siblings!!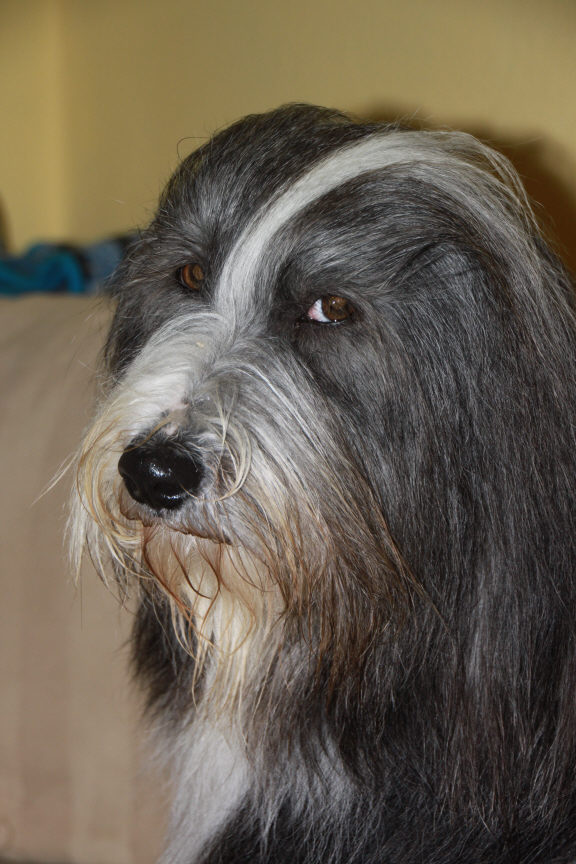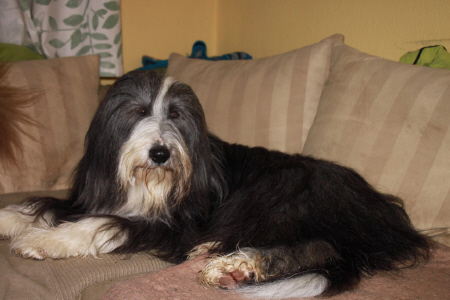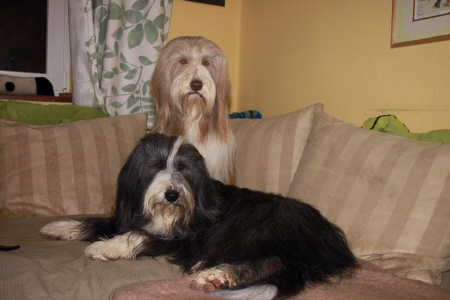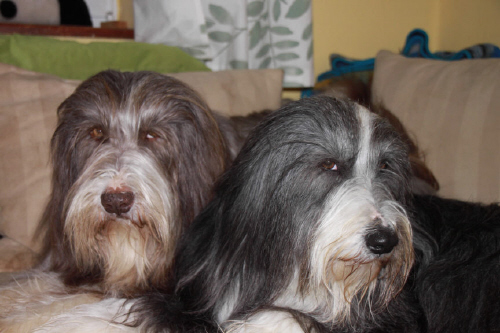 Toffee, Chocolate....ohne ihn gäbs mein Frl. Toffee nicht
Toffee, Chocolate....without him there wouldn't be my Fr. Toffee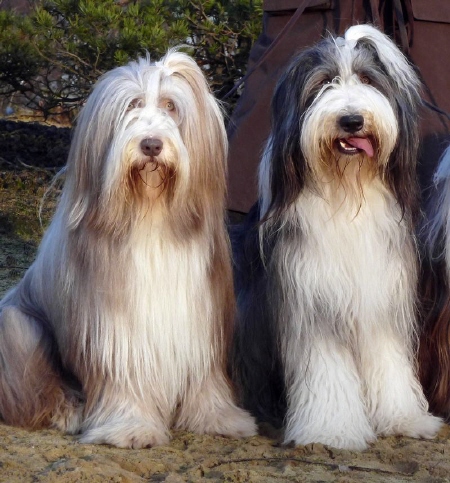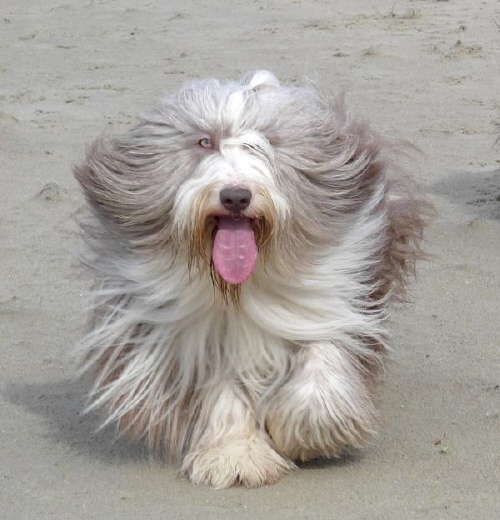 Toffee's Bruder Noah
02/04/13 Am Ostersonntag waren wir in München auf der CACIB. Chocolate war in der Veteranenklasse gemeldet, die er auch gewann und später wurde er noch bester Veteran der Rasse. Muffin wurde in der Offenen Klasse 2 und später gewannen Chocolate udn Muffin noch den Paarklassen Wettbewerb und wurden beste Paarklasse des Tages.
Vielen Dank an Susanne und Daniela fürs "überwachen" unserer Sachen, Anja und Anni für die Hilfe beim Warten auf die Wettbewerbe im Ehrenring und vor allem Bianca die mit Daniela extra noch da geblieben ist um diese Fotos zu machen DANKE!!!
Easter Sunday we went to the international all breed show in Munich. I had entered Chocolate in Veteran Class which he won to later going on winning Best Veteran in Breed. Muffin came Exc.2 in Open bitch class and later the two of them were best Brace of the day.
Thank you so much for your help, Susanne and Daniela who had an eye on our stuff, Anja and Anni for your help while waiting for Brace class and most of all Bianca and Daniela for staying just to take these pictures. THANK YOU!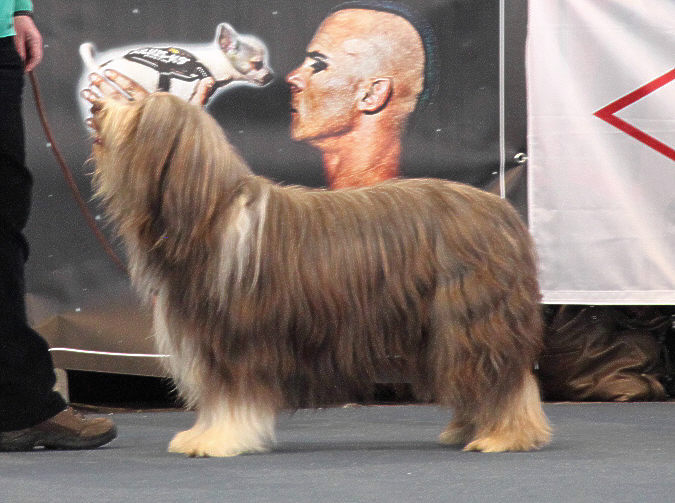 Ch. Holmsland Klit Finest Chocolate Chip, Bester Veteran der Rasse


JCh Midlands-Corner Hazel Muffin "Muffin", Ch Holmsland Klit Finest Chocolate Chip "Chocolate"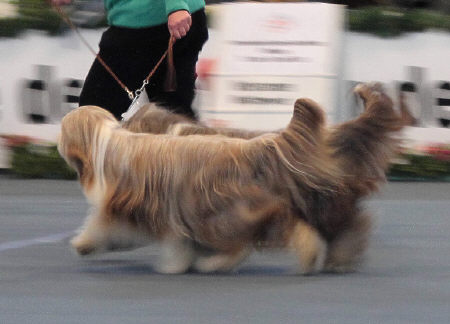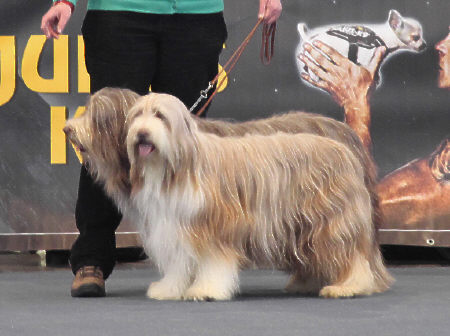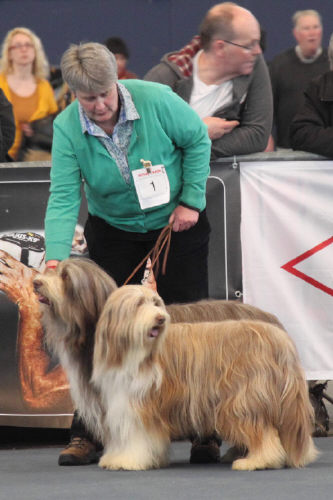 alle Fotos copyright B. Schnellbacher

Baghria durfte bei meinem Brunder übernachten und hat dort auch den Sonntag verbracht und fand das nur genial! Zum einen gab es mehr Futter als hier und zum anderen gab es so viele Bäume an denen ein so wichtiger Hund wie Baghira seine Markierungen hinterlassen konnte. Er würde das gerne jederzeit wiederholen ;-)
Baghira had a sleep over with my brother and just enjoyed his stay. He managed to convince my brother to feed him more than he normally will get, they had a long and lovely walk in a big park with lots of trees where an important dog like Baghira had all the trees needed to leave his marks. Monday he let me know he'd love to repeat this sometime soon ;-)

Toffee, Phil und Casper sind zu Hause geblieben und haben auf Carmen aufgepasst, ich hoffe beim nächste Mal hat Carmen endlich mal schönes Wetter und kann den Garten geniessen!
Toffee, Phil and Casper stayed at home and took good care of Carmen. I only hope the next time she'll stay here the weather will be nice and warm so she'll be ablet to enjoy the garden!
07/03/13 Seit einigen Tagen ist es endlich mild und die Sonne hat sich auch mal wieder gezeigt. Aber ab morgen soll es regnen und nach dem Wochenende, das nicht so toll werden soll, soll es wieder einmal schneien. Wie sagte mein Nachbar "....jetzt taut erst alles weg, dann ist wieder Platz für den neuen Schnee".
Nun ja bevor es zu regnen beginnt, habe ich heute zumindest mal 4 Beardies gebürstet, die anderen beiden (Baghira und Casper) kommen dann morgen dran. Noch kommen die Beardies fast sauber vom Spaziergang zurück ;-)
The last few days have been mild and finally we even got some sun. Well tomorrow it's supposed to start to rain, temperatures will drop from Sunday on and at the beginning of the week it's supposed to snow once again. As my neighbor said "This snow will melt and leave some space for the next".
I decided to groom some Beardies before it'll start to rain and everything will be wet again, the last two (Baghira and Casper) I'll groom tomorrow. At least the Beardies still return mostly clean from our walks.